Good news comes! One of our customers from Arizona, USA sent us feedback of our 18ft double-decker food trailer. He had bought two sets from us and sent us feedback of one of them. The following are the feedback pictures our customer sent us.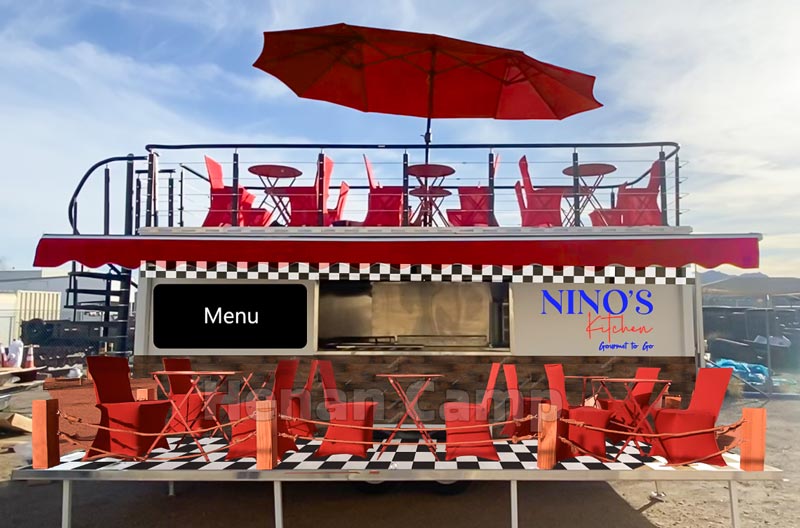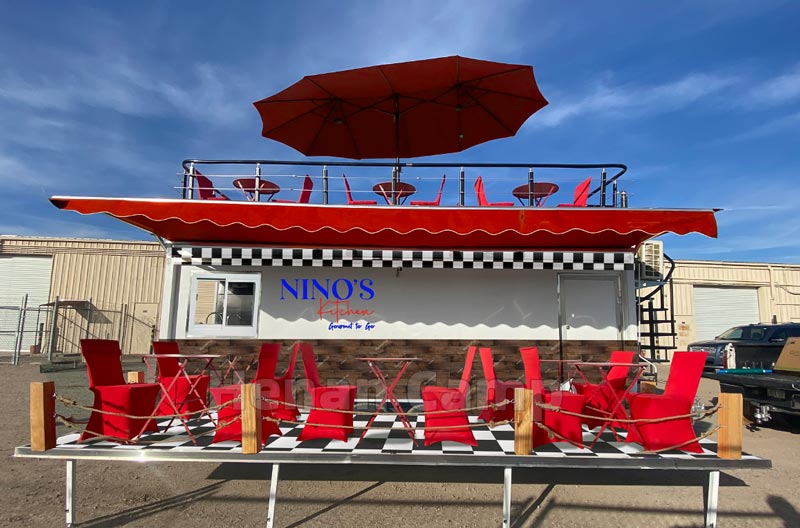 Introduction Of The 18ft Double Decker Food Trailer
This is a 5.7m double decker food trailer we have customized for our customer. Inside the food trailer, we have equipped it with kitchen equipment such as salad fridge, vertical fridge, stove, gas kebab, fryer, stainless steel workbench, air conditioner, etc. Our customer decorated the trailer after receiving it. Also, he added some other kitchen equipment to his trailer. In the following, there is a video we took in the factory before shipping this trailer.
What our customer use this 18ft Double Decker Food Trailer for
Our customer uses this double decker food trailer to sell Arizona-style food, combined with refrigerators, fryers and other equipment, and combined with local-style food for research and development and sales. He has his own restaurant, this trailer has expanded the scale of his business.
Why This Customer Bought Our Double Decker Food Trailer
The customer purchased two coffee trailers in September 2022. He used them for his own restaurant. The customer was very satisfied after receiving the product. And then, he purchased two units of double-decker trailers again in September 2023. He liked these trailers very much and placed them in a park to sell food. The business is always very good, and our customer is very satisfied with the trailers.
Henan Camp Industrial Co., ltd. is a good choice for overseas customers to import all types of mobile food trailers from China. We were founded in 2013. With rich experience in manufacturing and export, Camp is a reliable partner for customers all over the world. If you are interested in a food trailer with awning, or any other types of our food trailers for sale, welcome to contact us now! Just leave a message in the form below, our sales will reply in 24 hours!