Ice Cream Trailer For Sale
An ice cream trailer for sale is a type of mobile food service vehicle designed to serve ice cream products. Typically, it has a trailer body. Inside the ice cream trailer, there is a refrigeration system, a serving counter, and other equipment necessary to serve ice cream. Generally speaking, people often use ice cream trailers at fairs, carnivals, and other festivals, as well as in parks and other public areas.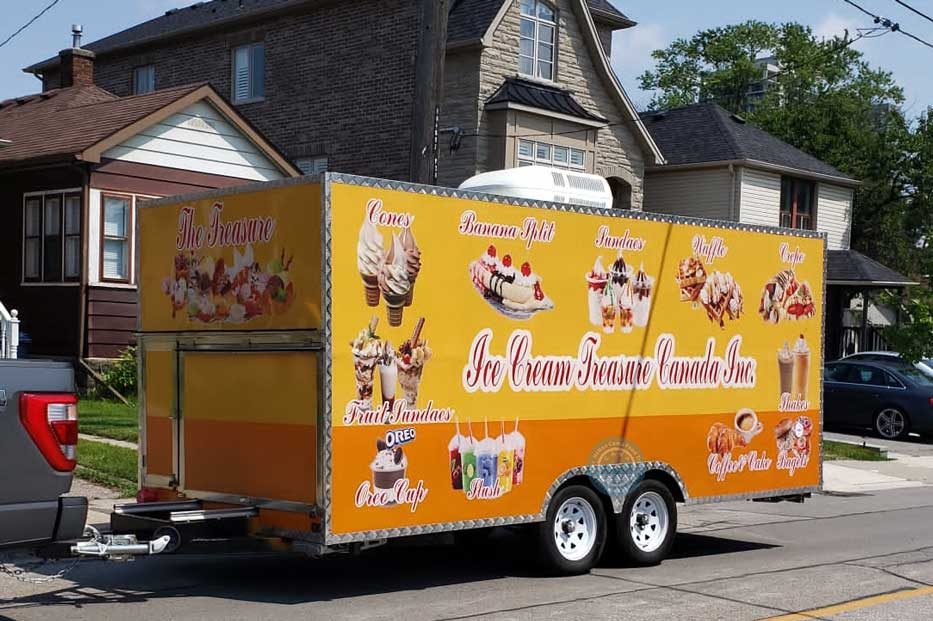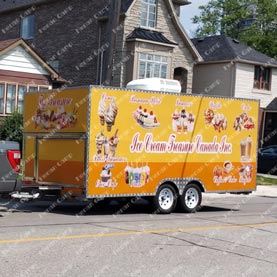 16ft Ice Cream Trailer For Sale
Material: stainless /galvanized steel
Inner equipment: customizable
Size: customizable
Are you searching online for an ice cream trailer for sale near me? Look no further – you've come to the right place! Here, you'll find a range of different options to choose from, all of which we can customize to suit your needs and budget. To get started, take a look through the images and video of our existing ice cream trailers to get ideas for yours. Also, you'll find helpful advice about what to consider when buying one of these vehicles. So, get in touch with us today to get a proposal!
Customer Feedback of Camp Ice Cream Trailer For Sale
This is a 16ft ice cream food trailer designed for one of our customers in Canada. Inside the ice cream truck trailer,  there is Ice cream machine, juice machine, refrigerator, thermal soup pool etc.  As a matter of fact, he told us that from the moment he received it, he was in love with it. Not only the design of the trailer is sleek and modern, but also the bright colors make it stand out from the crowd. There is no doubt that trailer is perfect for selling ice cream in any summer climate.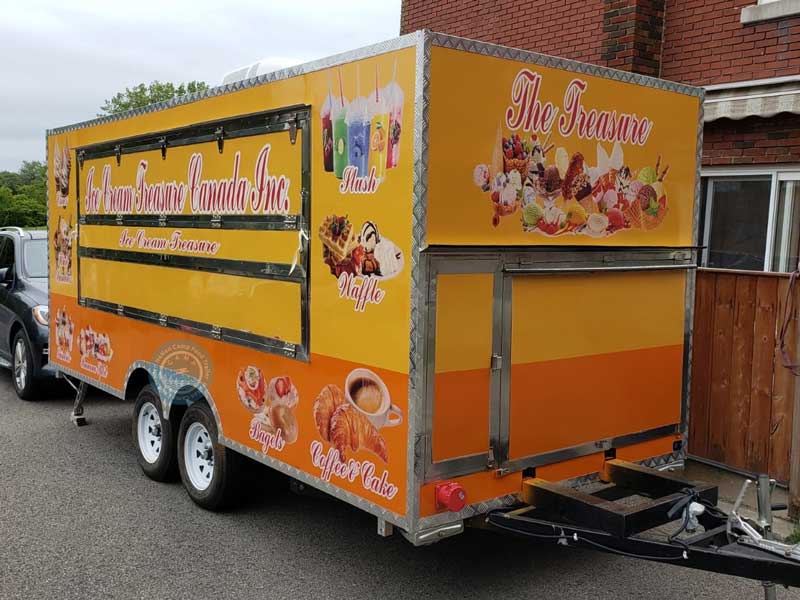 "The installation process was easy and straightforward. I was able to follow the instructions and assemble the ice cream trailer smoothly. Once assembled, the trailer was ready to use. What's more, the spacious interior made it easy to store large amounts of ice cream, and the adjustable shelves allowed me to create a variety of different layouts.
Overall, I had a great experience using Camp ice cream food trailer. It was easy to use, convenient, and safe. Of course, I would highly recommend this ice cream concession trailer to anyone who is looking for a reliable, high-quality ice cream trailer." Our customer is satisfied with this ice cream trailer and spoke highly of the trailer and our service.
Ice Cream Trailer Detailed Parameters:
Ice Cream Trailer Standard Configuration
Item
Description
Dimension
250/300/400/500/600/800*200*210cm [Customizable]
Axle
1/2/3 axles
Tyre
4/6 pcs,vacuum tires
Chassis
Integral steel, Suspension treated, Anti-rust coating
Bodywork
Galvanized steel, Heat preservation cotton, Aluminum Composite Panels
Drawing bar
1 set
Jacks
4 pcs
Color
Optional
Lights
6 LED tubes
Flooring
Non-sliping aluminum floor with drain
Workbench
201/304 Stainless steel, with shelves and extending table
Water system
Water sinks*2 ,Water buckets*2, Hot and cold water taps,12v mini water pump
Electricity
Muti-functional sockets, Electric box and cables, External power supply connection
Ice Cream Trailers For Sale Camp Provides
Camp is one of the leading ice cream trailer manufacturers. We offer a wide selection of trailers in different sizes to fit your needs. Generally speaking, we can manufacture and export 10ft, 12ft, 14ft, 16ft, 18ft, 20ft, 24ft, 28ft,  30ft, 32ft, 36ft ice cream trailers. Among all of the above, 16ft trailer and 18ft trailer are the most popular. Many of our customers choose the two types.  Besides, we manufacture our ice cream trailers for sale with high-quality materials, ensuring they are strong and durable. What's more, we provide customizable options, allowing you to choose the shape, size, and color of the trailer. That's to say, we can manufacture similar ice cream trailers like the pictures shown on this page, or custom design a new one according to your actual demands. Just leave a message and tell us your requirement!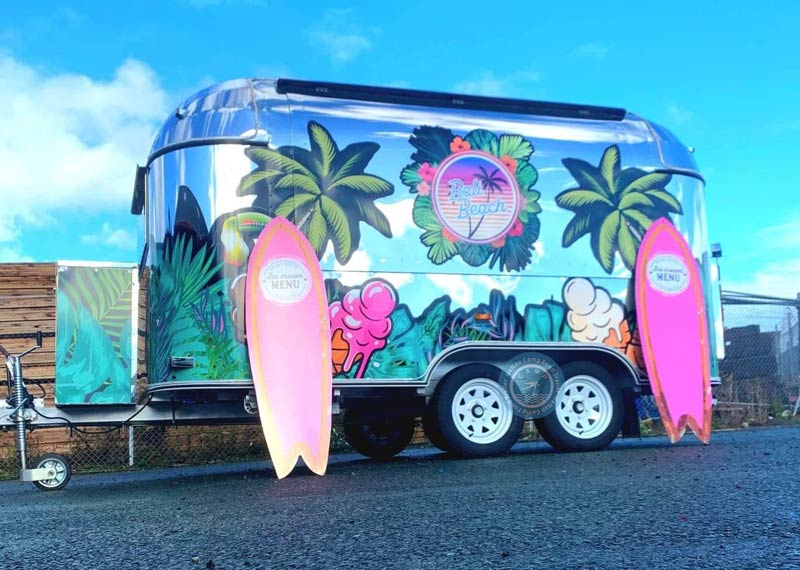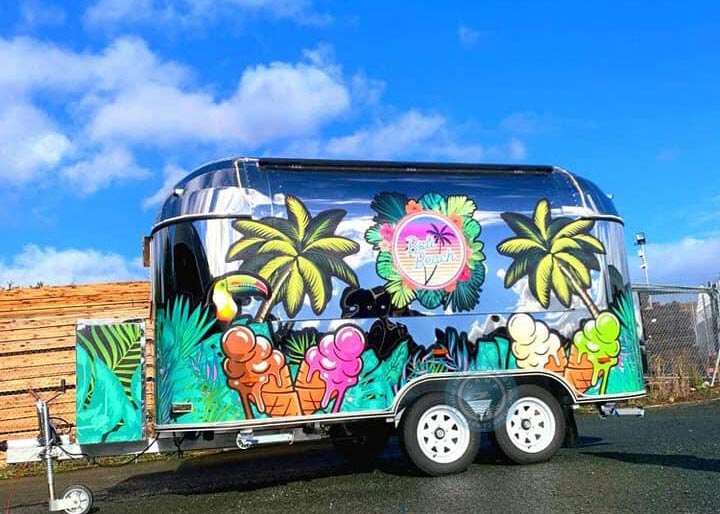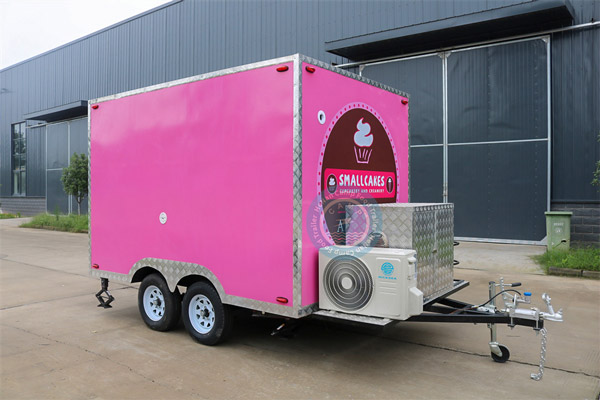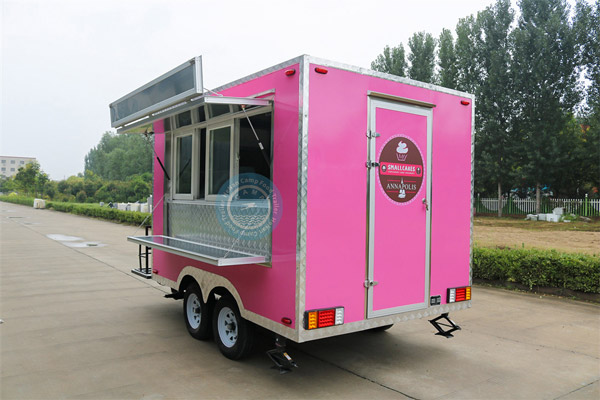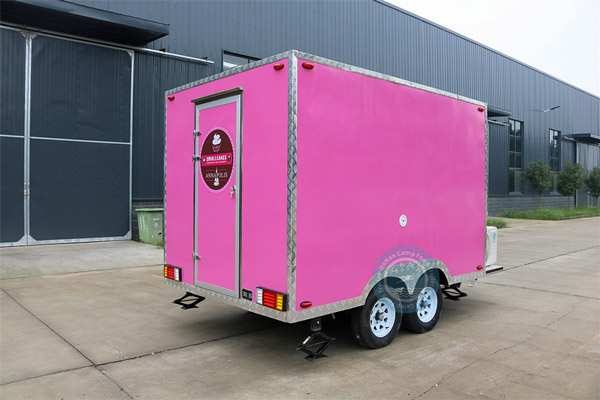 In addition, we provide a wide list of ancillary equipment for customers to choose from. You can see our accessories list here. Therefore, our trailers are perfect choice for those who want to start mobile ice cream trailer business. Hence, check out our selection today and find the perfect trailer for your business!
Video of A 16ft Ice Cream Trailer For Sale
This is a video of Camp 16ft ice cream food trailer. In this video, you can see the whole trailer display and the inner structure of it. As we can see, there are several refrigerators and an ice cream machine inside the trailer. You will get a better knowledge of this trailer after watching this video.
 To emphasize, the kitchen equipment inside the ice cream concession trailer will be customized according to customers' actual demand. Our company can customize the shape, color, size and the inner equipment according to customers' real demand. Moreover, we can design and install your graphics or custom wrap in-house as well. All we want to do is to help you get the food trailer you want.
Interior Of An Ice Cream Food Trailer For Sale
An ice cream trailer typically consists of a counter, a preparation area, a refrigerator, a freezer, a sink, and storage shelves. Depending on the size of the trailer, there may be multiple freezers, ice cream dipping cabinets, and other specialty equipment.
To emphasize, the interior structure of an ice cream concession trailer for sale will be customized according to customers' actual demand. Of course, we can customize the full kitchen equipment according to your real demand.
Why Should You Buy An Mobile Ice Cream Trailer
The moible ice cream trailer business has many advantages compared to other food-based businesses since no culinary experience or special recipes are necessary. Additionally, the start up cost is relatively low, and there is always a demand for the product. What's more, since unopened, non-melted ice cream can be stored for 8-12 months if kept at the correct temperature, there is no risk of product going to waste as quickly as with other food items. That's to say, the cost of food loss will be lower.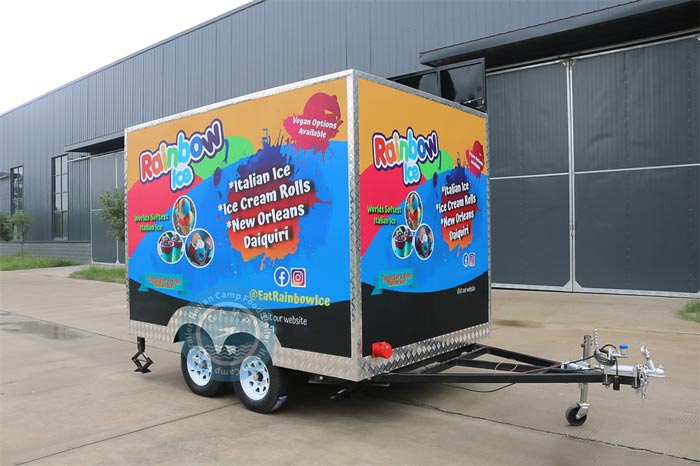 How to Start an Ice Cream Trailer Business
Starting an ice cream trailer business is a fun and profitable way to make extra money. Whether you are looking to supplement your income or start your own full-time business, an mobile ice cream trailer for sale is a great option. This business requires minimal start-up costs and can be operated anywhere you can find a crowd. Easily, you can find cheap ice cream trailers for sale on google, ebay, or alibaba. Maybe a small ice cream trailer for sale is a good choice in the beginning. With this in mind, here are some tips to help you get started on your journey to success.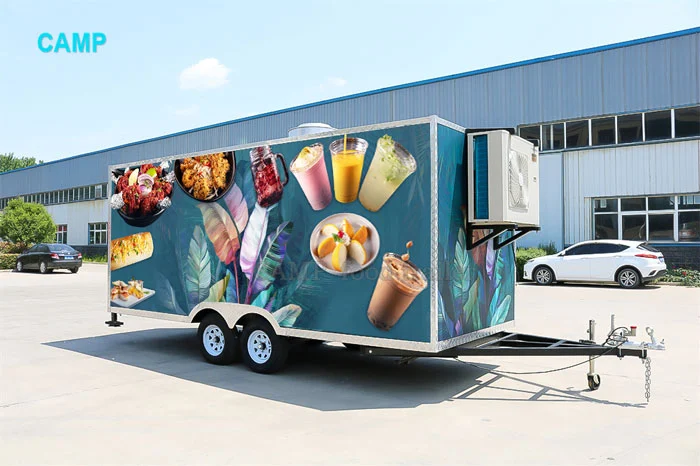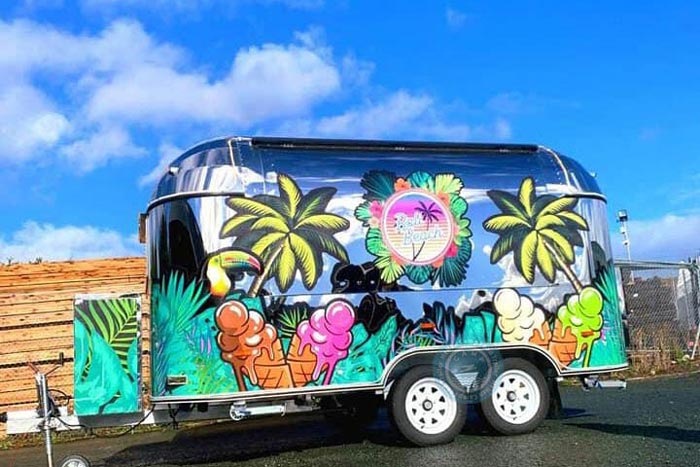 Research the market to determine what type of ice cream and sundaes to offer. Consider the types of flavors and toppings that are available in your area and the types of ice cream cart trailer businesses that are already in operation.
2. Create a Business Plan:
Write a business plan that includes your target customer base, pricing, product offerings, marketing strategy, and any other factors that will help you reach success.
Buy new ice cream trailers for sale or rent an ice cream truck trailer that meets all local regulations. Make sure it is spacious and has ample storage for ice cream, toppings, and other supplies.
Purchase the supplies you need to operate your ice cream van trailer, such as ice cream, toppings, cups, spoons, napkins, and cleaning supplies.
Essential Tips for Running an Ice Cream Trailer Business
Running an ice cream vending trailer can be a great way to make money and have fun! However, it can be a challenging and time-consuming endeavor, so it's important to make sure you have the right tips and tricks to make your business successful. Here are a few tips to help you run a successful ice cream trailer: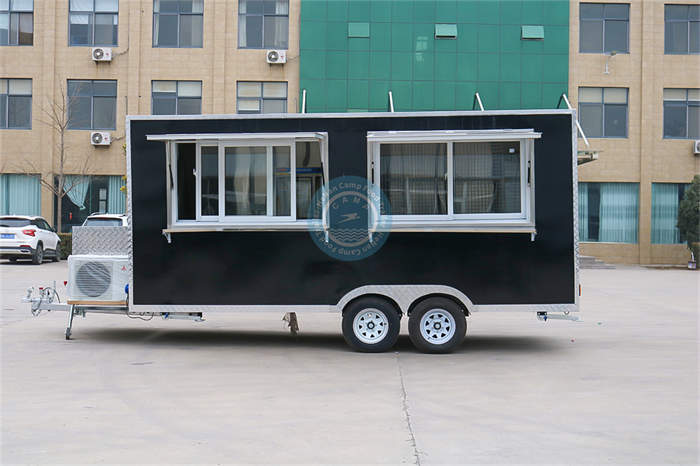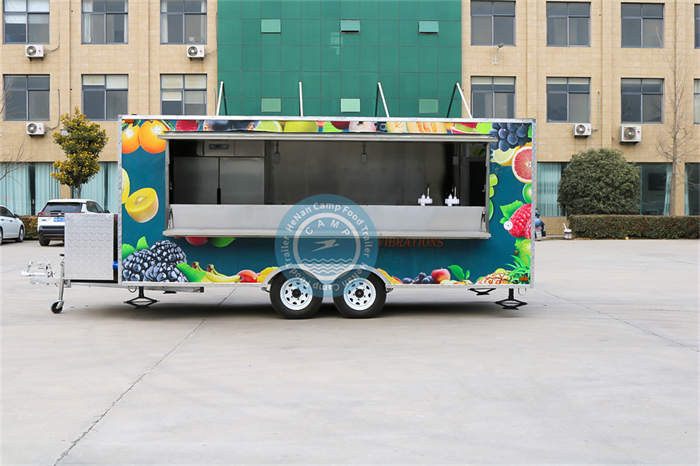 1. Offer Quality Products:
Make sure that all of your products are of the highest quality. Use only the freshest ingredients and offer a variety of flavors and toppings.
2. Keep Your Trailer Clean:
Make sure your trailer is always clean and presentable. Keep it in mind to clean your trailer after each use and keep it stocked with the necessary supplies.
3. Promote Your Business:
Promote your business through local newspapers, radio, and television. Consider creating a website and setting up a Facebook page to reach more customers.
Keep your records organized and keep track of all your expenses. This will help you stay on top of your finances and remain profitable.
Camp Is A Good Choice For Ice Cream Trailer
Are you looking for ice cream concession trailer for sale? Don't hesitate to contact us now! We can help you to find the perfect ice cream trailer equipment for your business needs. Camp not only provides the highest quality products, top-notch customer service, and competitive prices, but also customized products. The shape, size, and color of the trailer can be designed according to your demands. From custom ice cream cone trailer to complete ready-to-go setups, Camp has all the equipment and expertise you need to get your ice cream business off the ground. No matter you are looking for a soft serve ice cream concession trailer for sale, a vintage ice cream trailer for sale, or a rolled ice cream trailer, we can configure the corresponding auxiliary accessories to meet your demand. So just contact us!
Please Leave A Message In The Form Below