Good news comes! One of our customers from Curacao send us some feedback photos recently. The following is the detailed information on this 36ft food trailer. This is a 36 ft food trailer in square shape. As we can see in the picture, it is a quite large one. The food trailer was ordered by our customer in June 2020. We sent the food trailer to our customer in September 2020.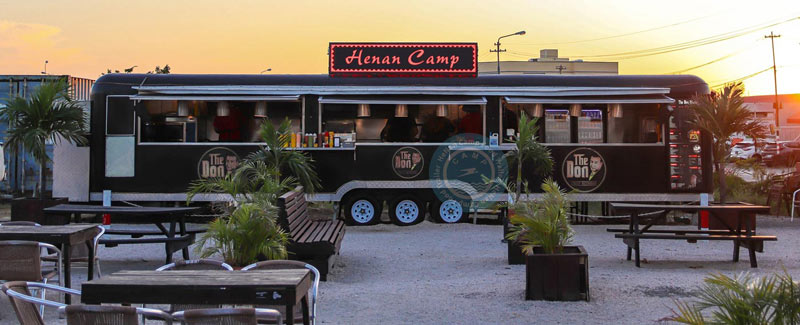 After receiving the food trailer, our customer added his own logo to the trailer. Then, he used it to sell BBQ, salad, French fries, fried chicken, etc. by the seaside. Our customer also used warm-colored light strips to surround the food trailer, creating a pleasant and warm dining atmosphere. This food trailer has brought more customers to our customer and business is always good. Our customer was very satisfied with it and sent us the feedback pictures.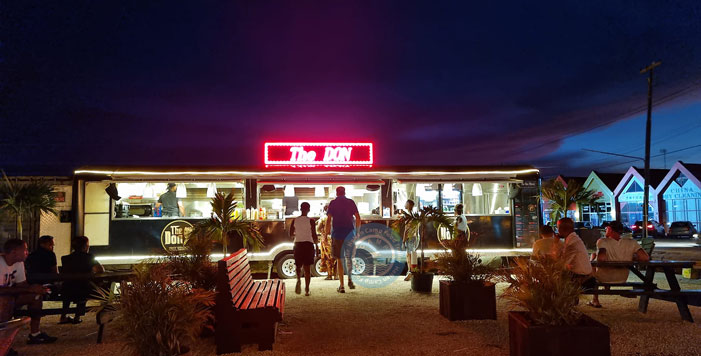 Inner Equipment Of This 36ft Large Food Trailer
This food trailer is equipped with a frying pan, vertical refrigerator, grill, range hood grill, on-board air conditioner, salad table refrigerator, cooking stove, beverage refrigerator, insulated bathing pool, vertical commercial oven, light strip, etc.
As you can see above, Camp can provide customers with a wide list of inner equipment for food trailers for customers to choose from. We can help you to equip your food trailer as you imagine. In a word, we not only provide customers with standard configuration food trailers, but also customized food trailers.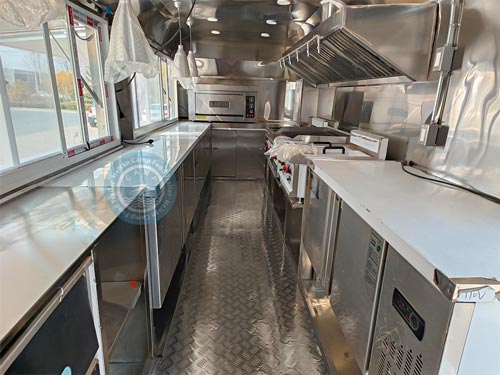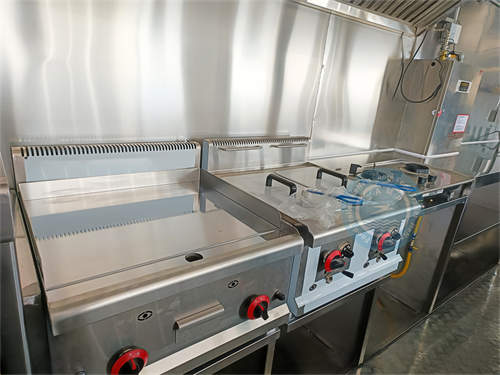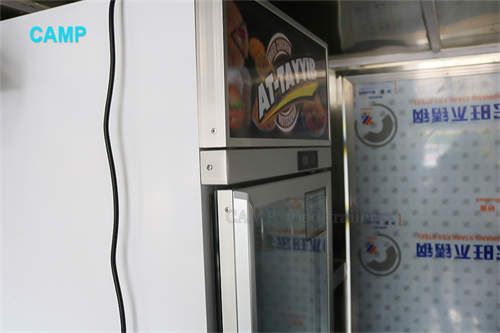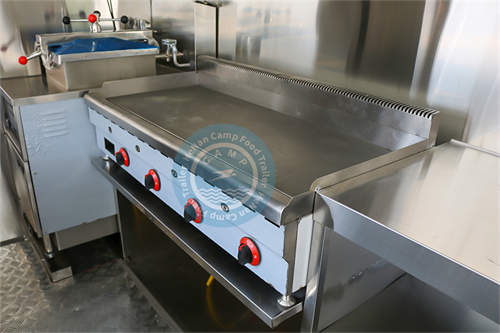 What Parts Of The Food Trailer Can Be Customized
Camp can help customers customize the color, shape, size, and inner equipment of a food trailer. We will make sure you can get the one you dream of. Just tell us your actual demand, and we will design it for you.
If you are interested in a food trailer for sale, please don't hesitate to contact us now! Just tell us what kind of food you want to sell, and what size, and shape of food trailer you want, and we will provide it for you at a competitive price. Just leave a message in the form below now, our sales will reply in 24 hours!