Good news comes from our factory! That is, one set mobile bakery trailer we have manufactured for one of our American customers is ready. After testing the relevant details of this food trailer, we have shipped it to America. In the coming days, our customer will receive it and put it into use. The following are some pictures and video of this food trailer we took before shipping.
Detailed Information Of This Mobile Bakery Trailer
This is an 18ft mobile container trailer. As a matter of fact, our customer named it sweet and savory bread – best pepperoni roll. Also, as we can see in the picture above, we have made the sign according to our customer's requirements. Besides, this is a food trailer with an awning. With the awning, this food trailer can shade customers on hot days. In other words, it will bring a good customer experience.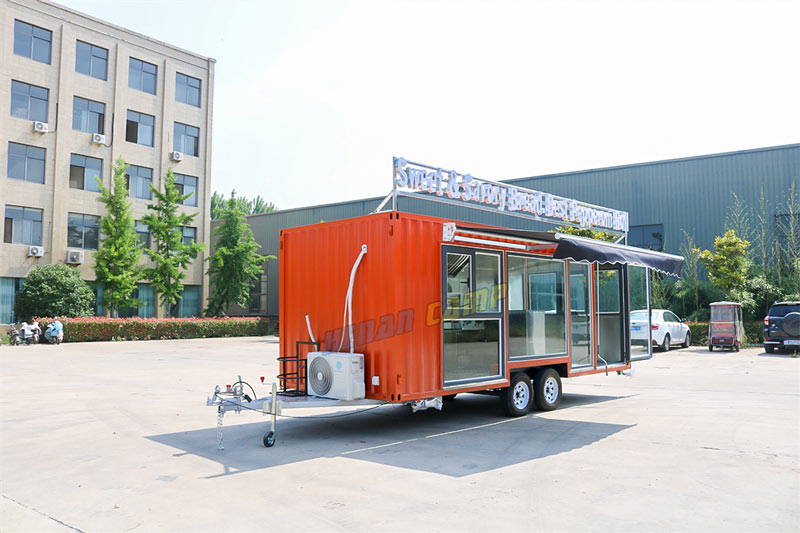 Overview Of The Interior Of The Mobile Bakery Trailer
According to our customer's demand, we have equipped the bakery trailer with some kitchen equipment. As you can see in the following, inside the trailer, there are mainly some sinks, a refrigerator, an oven, a grill, etc.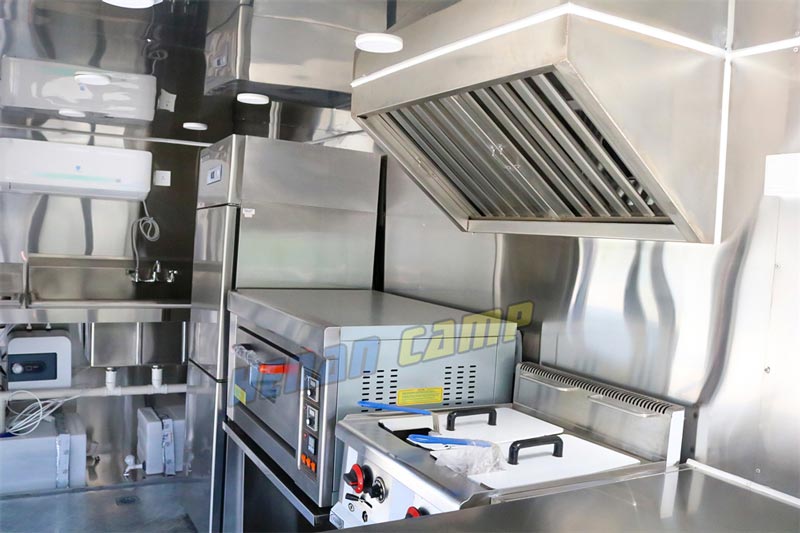 How Did The Customer Find Us
This American customer first found us on Alibaba. When he was searching for food trailers on Alibaba, he saw our live broadcast video of food trailers. Then, he watched for a while and left a message. Later, our sales soon contacted him and began to communicate the details of his requirement. Finally, after communicating with our sales, this customer decided to buy an 18ft container-type food trailer. The following is a video of this mobile bakery trailer.
Production and Shipping Process
Soon after confirming the customer's specific demands, our sales arranged the production process. According to the customer's requirement, we have made the sign and equipped the mobile bakery trailer with kitchen equipment. After production and examination, we arranged the shipping.
Camp Is A Reliable Food Trailer Manufacturer And Exporter
Are you searching for a mobile food trailer now? Camp will be a good choice for you. As a professional food trailer manufacturer and exporter with more than 10 years of experience, Camp can provide you with the perfect one that meets your demand. Not only we can provide standard food trailers, but also custom food trailers. Besides, the sizes of food trailers we provide range from 10ft to 36ft.
What's more, we allow customers to choose the shape, color, and raw material of the trailer. If you are interested in any type of our food trailers for sale, don't hesitate to contact us now! Just leave a message in the form below, our sales will reply in 24 hours!