Good news comes from Camp factory! A 16 feet airstream food trailer we have manufactured for one of our customers in the United States is ready. In the following, there are some pictures of this airstream food trailer.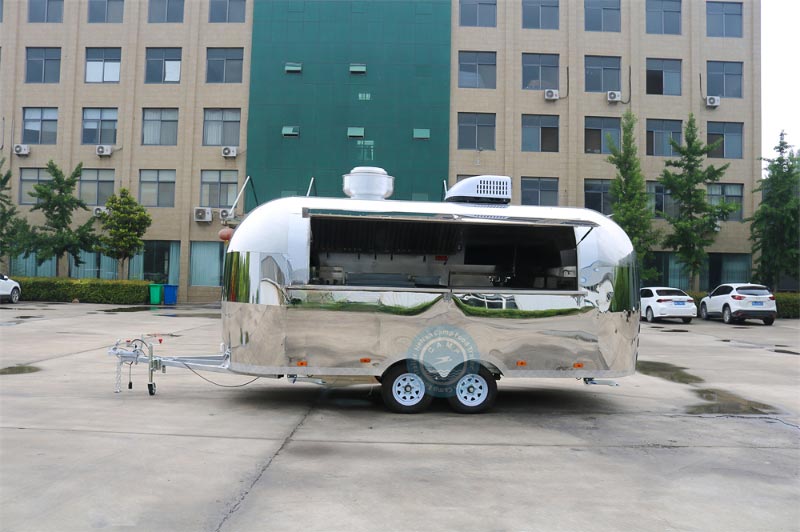 Detailed Information Of This Airstream Food Trailer To America
This 16ft airstream food trailer is a very hot type among our products. It has a beautiful appearance and practical function. Moreover, we have constructed the trailer's body and its interiors with high-quality materials.
When shipping this airstream food trailer, we will attach an instructional manual. That will help our customer to understand better the operations involved in running the trailer. Also, we can provide training to customers who purchase the trailer if necessary, so they can properly operate it.
Further more, we will handle the delivery of this airstream food trailer with care. We will take care to ensure the timely delivery of the trailer without any damage. After the food trailer has been delivered, our company will also provide fast service to help customers with any queries that they may have.
Inner Overview Of This 16ft Airstream Food Trailer
We have already equipped the food trailer with some kitchen appliances according to customer's requirements. As you can see from the picture in the following, inside the trailer, there are mainly some sinks, a stove, a griddle, a countertop, a cabinet etc. Camp can provide customers with custom food trailers according to their real requirements.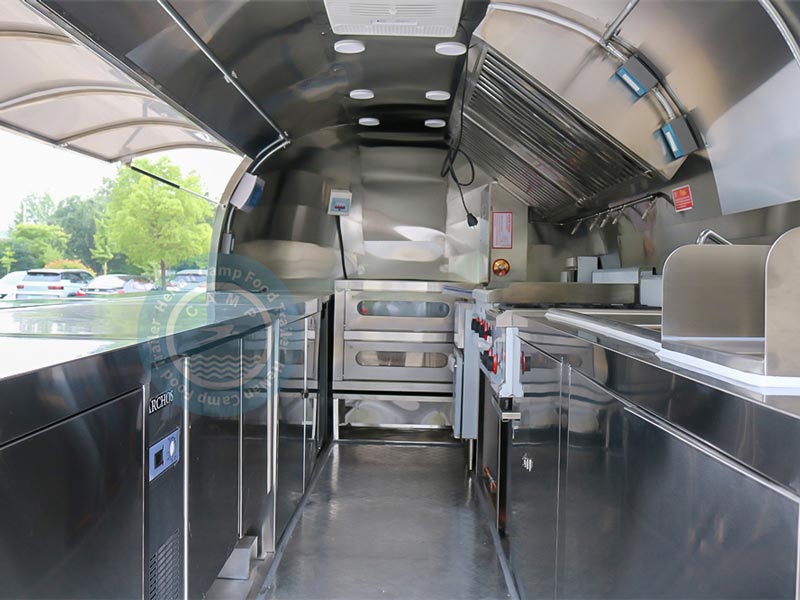 Refer To Camp To Get A Custom Food Trailer
Henan Camp Industrial Co., Ltd. is a professional food trailer manufacturer and exporter. We have more than 10 years of experience. What's more, our food trailers have been exported to more than 60 countries all over the world. Customers can rely on us. If you are searching for a food trailer for sale, welcome to contact us now! Just leave a message in the form below, our sales will reply in 24 hours!