Good news comes from our factory! One set 36ft BBQ trailer we have manufactured for one of our American customers is ready. Later, our personnel in the factory will arrange the shipping. The following is some detailed information about this food trailer.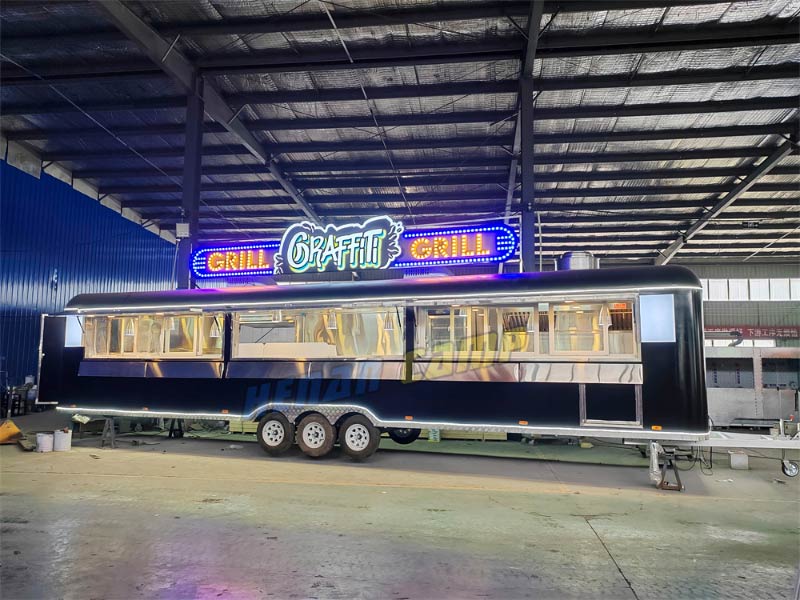 Overview of This 36ft BBQ Trailer
From the picture above, you can see that this food trailer is a large one. The spacious interior of this food trailer allows it to accommodate more operators and kitchen equipment. Correspondingly, this food trailer can provide catering services for more customers. We have already made a signboard according to the customer's requirement.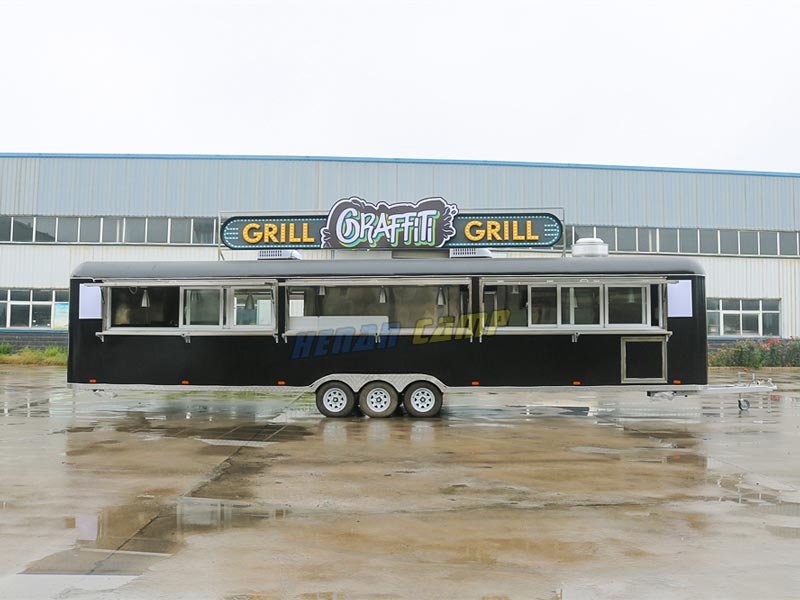 Inner Overview of This 36ft BBQ Trailer
This BBQ trailer is a fully equipped food trailer. Our customer mainly use this food trailer to sell BBQ food. Therefore, we have equipped this food trailer with some necessary kitchen equipment. For example, there are some sinks, a refrigerator, a food display, a grill, a range hood, and a fire protection system.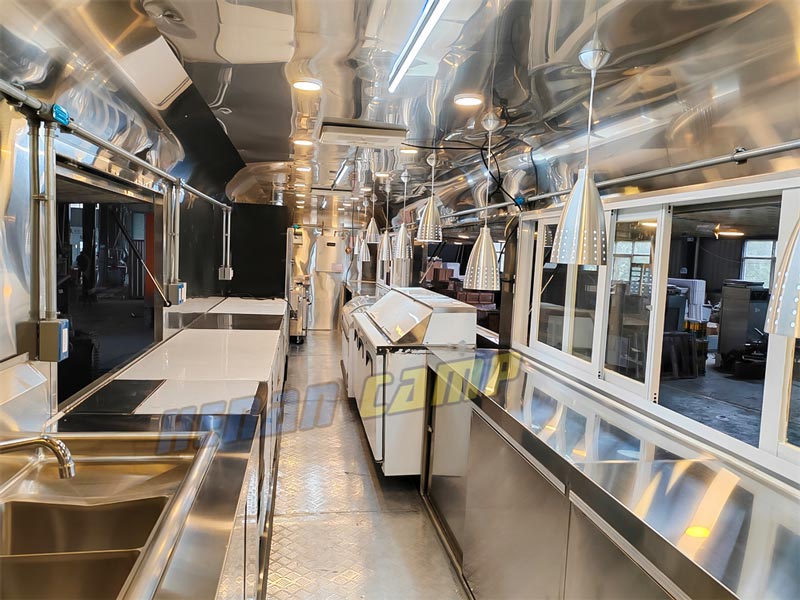 Barbecue is a kind of food that many people like very much. Hence, BBQ trailer is a good investment. What's more, we believe that under the careful management of our customer, this food trailer will definitely bring considerable economic benefits to the customer. You can see more detailed information of this food trailer by watching the video in the following:
Find Camp To Get The BBQ Trailer You Dream Of
Camp is a professional food trailer manufacturer and exporter. We not only have professional manufacturing workers but also a professional sales team. Generally speaking, we can provide customers with food trailers with or without kitchen equipment. Also, we are happy to manufacture custom food trailers for customers. Customers can choose the size, color, and shape of the trailer. What's more, we can manufacture food trailers that apply to the requirements of many countries.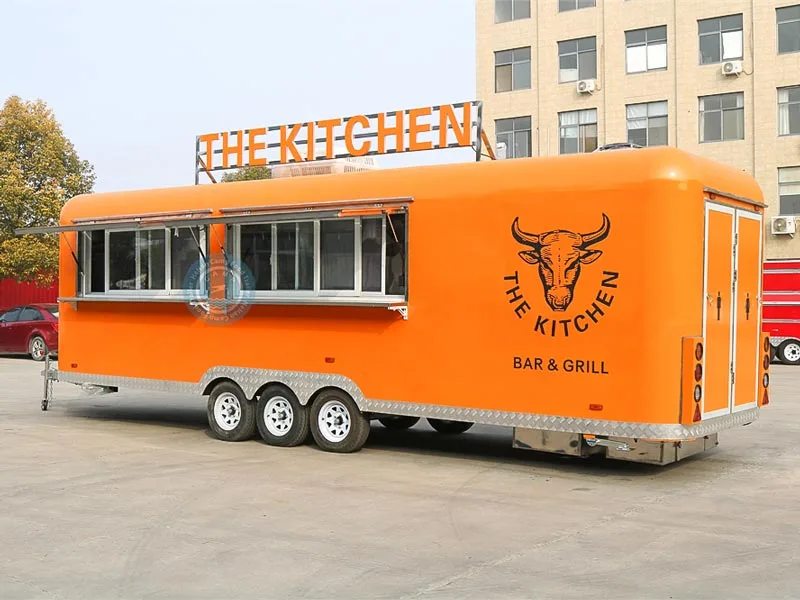 With more than 10 years of experience, we are familiar with the requirements of different countries. That's to say, customers can enjoy our product and service without worries. If you are searching for a BBQ food trailer for sale, don't hesitate to contact us now! Just leave a message in the form below, our sales will reply in 24 hours!