Good news comes from our factory! One set 16ft double-decker coffee trailer ordered by one of our customers from America is ready. After doing some examination, we will send this coffee trailer to America in the coming days. Here, in the following, you can see some pictures our colleague took in the factory.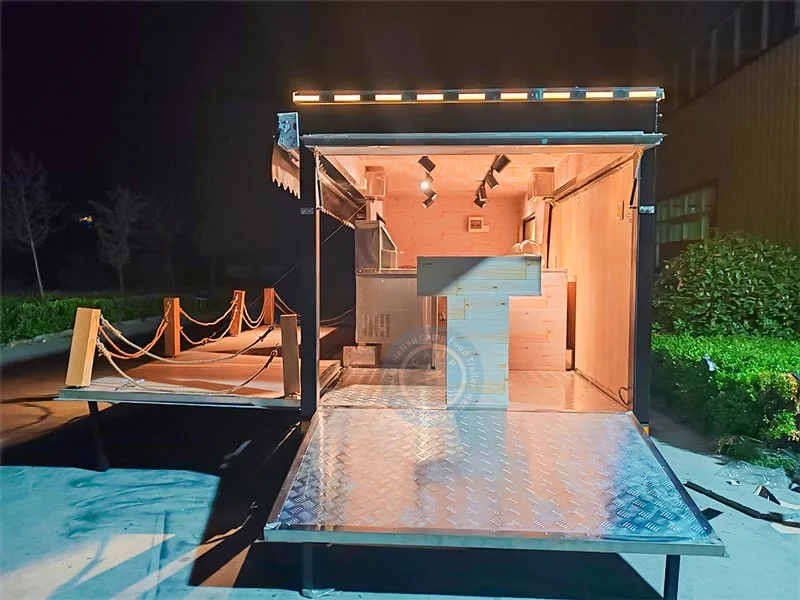 Overview of This 16ft Double Decker Coffee Trailer
As we can see in the picture above, it is a picture we took in the night. Since we turned on the lights inside the coffee trailer, it looked bright and welcoming. The following are some pictures we took during the day.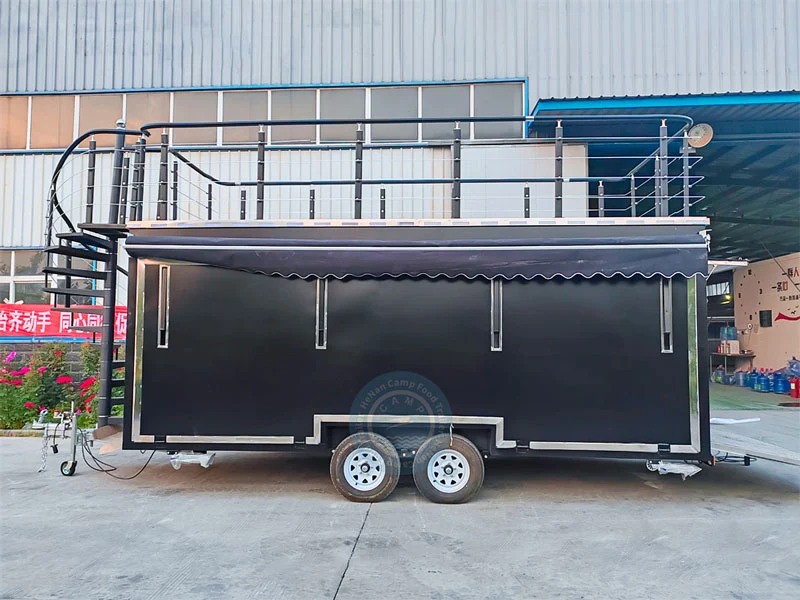 From the picture above, you can see this coffee trailer has two layers. It has a spiral staircase that allows customers to walk up to the second floor. With a double-layer design, this coffee trailer can accommodate more customers. Correspondingly, it will also bring more economic benefits to our customers.
Inner Overview
The below picture is an inner overview of this coffee trailer. From the picture, we can see that inside this trailer, there are mainly some cabinets and sinks. Our customer will buy other equipment he needs by himself. Camp provides customers with various types of coffee trailers for customers to choose from. Both fully equipped and custom ones are available. Customers just need to tell us your specific demand, we will get you the perfect one you want.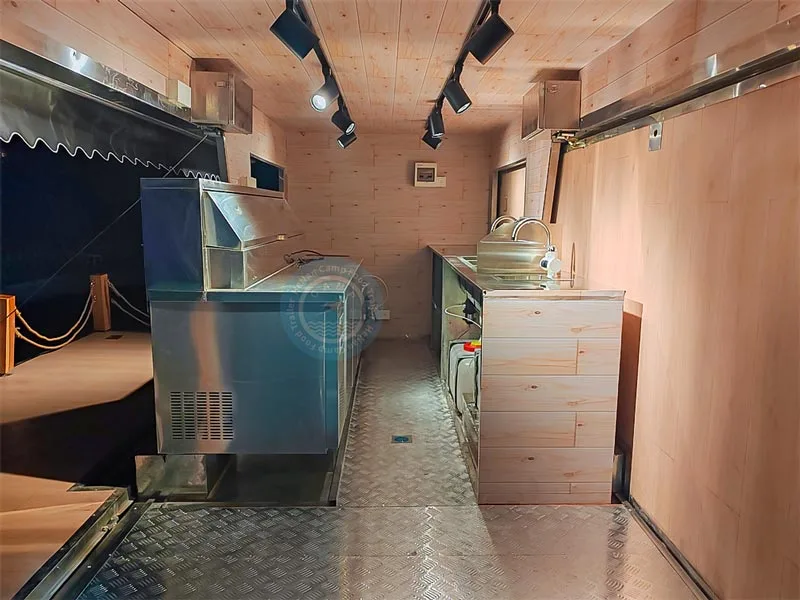 Camp Provides Many Choices For Coffee Trailer
Camp can provide customers with coffee trailers for sale with size ranging from 10ft to 36ft. However, 16ft food trailers and 18ft food trailers are the most popular. Coffee is a drink that many people like. Therefore, a mobile coffee trailer is a good choice if you want to try the food trailer business. If you are searching for coffee trailers now, please don't hesitate to contact us now! Just leave a message in the form below, our sales will reply in 24 hours!