Here is one of the food trailers cases we have exported to America. As you can see from the picture below, this is a bar and grill mobile food kitchen. We have manufactured it for one of our American customers. This is a 26ft food trailer, which is a large one. In the following, you can see some pictures and video of it.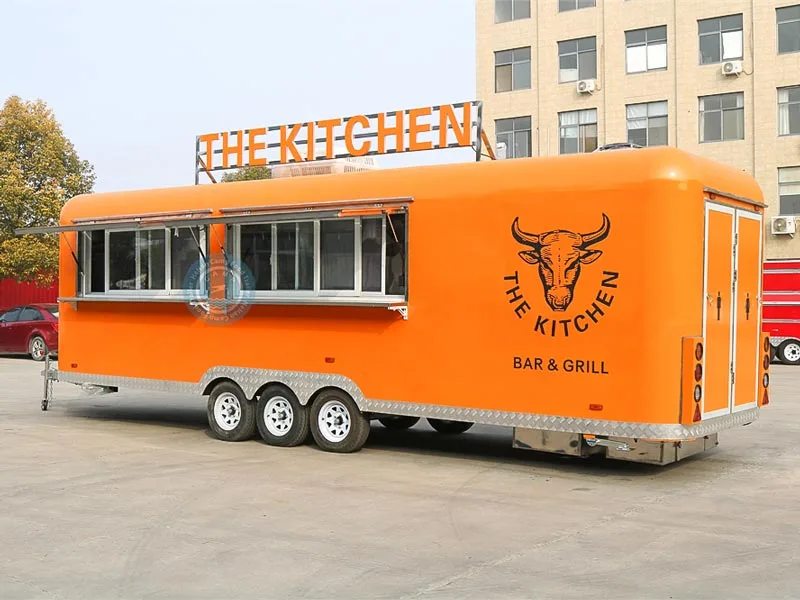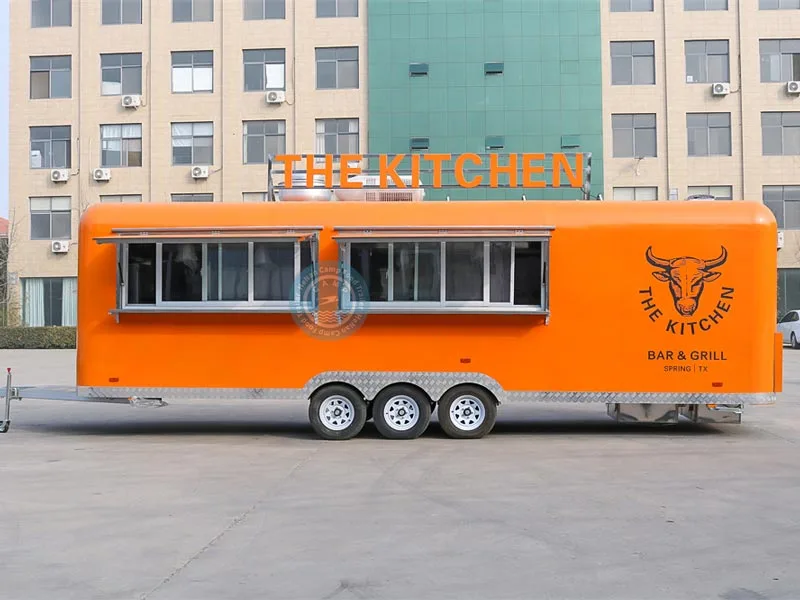 Detailed Information Of This Bar And Grill Trailer
As we have mentioned above, our customer mainly use this trailer to sell BBQ and drinks. Inside this food trailer, there are mainly some sinks, countertop, stove, grill, range hood, air conditioner, cabinet etc. This 26ft bar and grill trailer can receive more guests. Correspondingly, it can bring more economic benefits to our customer. In the following, you can see the video of this trailer. To see more video of Camp food trailers, you can visit Camp on Youtube here.
How Did This Customer Find Us
Firstly, this American customer searched on alibaba to find one food trailer he wanted. Then, he find Camp's alibaba shop and searched for several types of food trailers. After that, he noticed that we can customize food trailers. Therefore, he quickly inquiry us. Our sales replied him immediately after receiving the inquiry.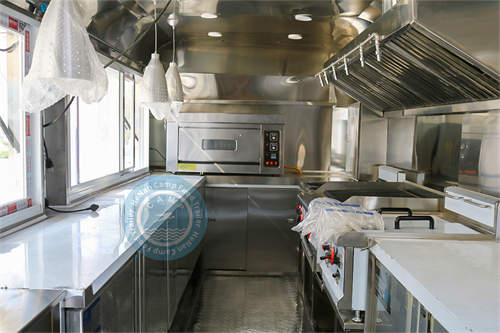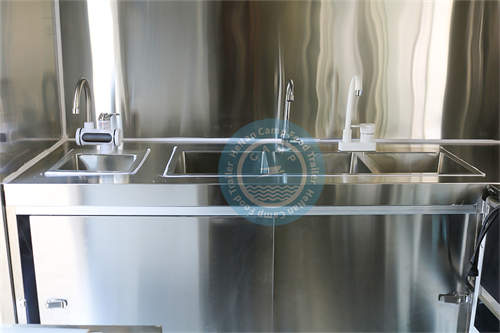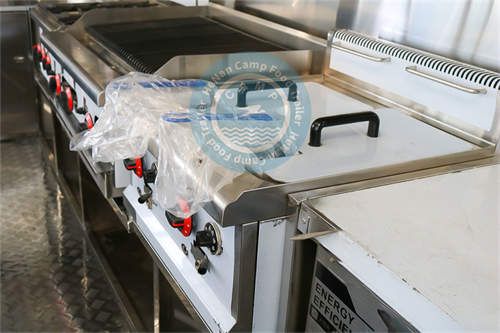 After understanding customers' specific needs, our sales recommended a 26ft BBQ food trailer. Later, our customer told us that he wanted a fully-equipped food trailer. So, our sales helped equip this food trailer with the above kitchen equipment. Finally, our customer chose this orange color he likes. As a matter of fact, this color is very beautiful and appealing on the street. After our customer see this food trailer we have manufactured for him, he was very satisfied.
Get Camp To Customize Your Food Trailer
Camp industrial Co., Ltd is a professional food trailer manufacturer and exporter that has more than 10 years experience. We can manufacture food trailers that meet the standards of USA, Australia, New Zealand, UAE, Saudi Arabia, Bahrain, Israel, Britain, France, Germany, Italy, etc. Besides, we provide custom food trailers according to customer's demand. Whether you want a fully loaded food trailer or a food trailer without kitchen equipment, we can manufacture it for you. Hence, if you are interested in any type of our mobile food kitchen, welcome to contact us now! Just leave a message in the form below, our sales will reply as soon as possible!