Are you looking for a mobile food trailer with grill? Then, look no further here. This smart and efficient food trailer solution provides you with the ability to cook and serve delicious hot food on the go. Featuring a robust, versatile, and reliable cooking system, this food trailer provides you with all the features and functionality you require to meet all your culinary needs.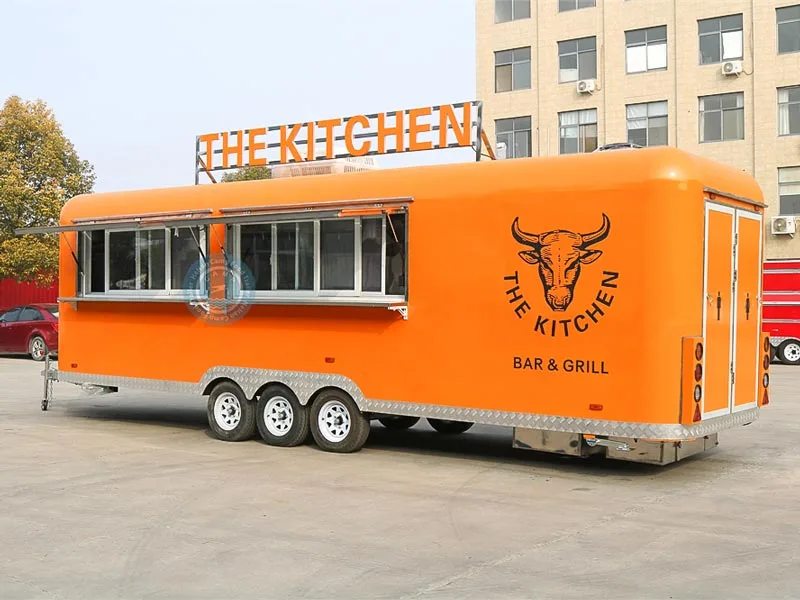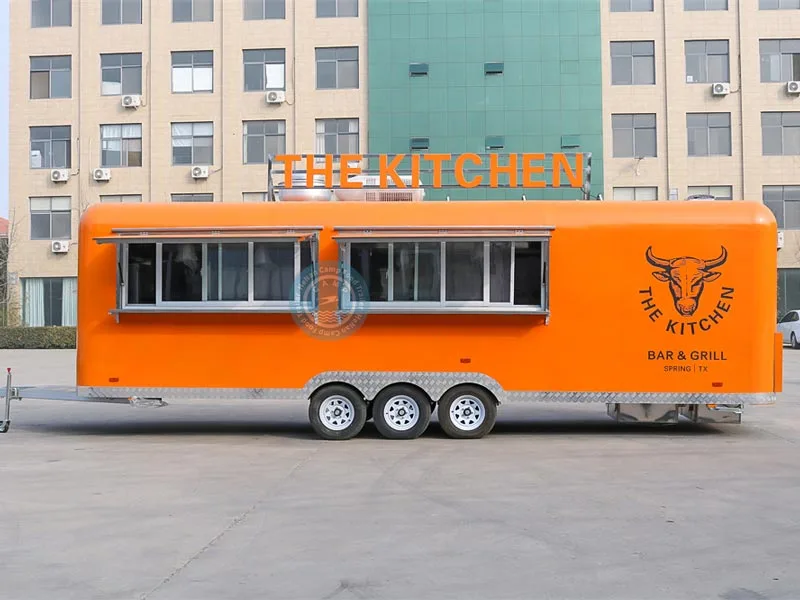 Features Of This Food Trailer With Grill For Sale
First and foremost, the food trailer with grill features a state-of-the-art push-button grill, equipped with gas or electric heating elements that provides convenience and versatility for those busy days. The grill comes with pilot stainless steel burners, allowing for maximum heat output while providing efficient energy utilization. The gas regulator and regulator arm also ensure accuracy and control of the cooking temperature, which is adjustable from low to high settings.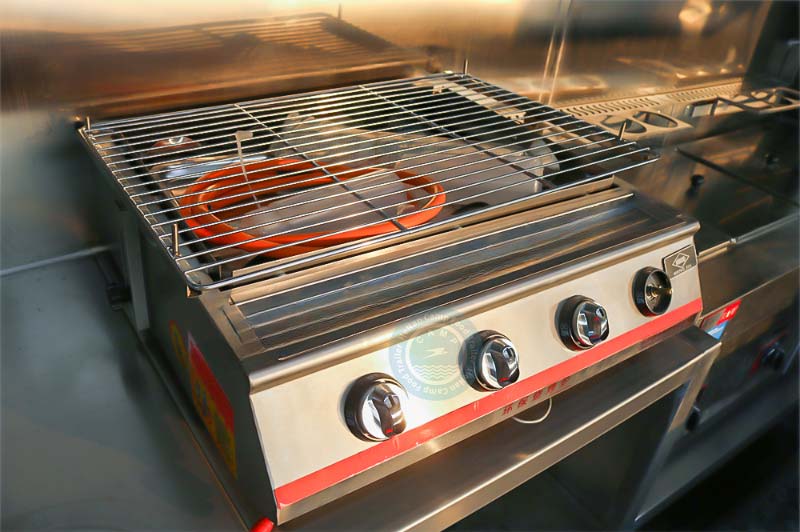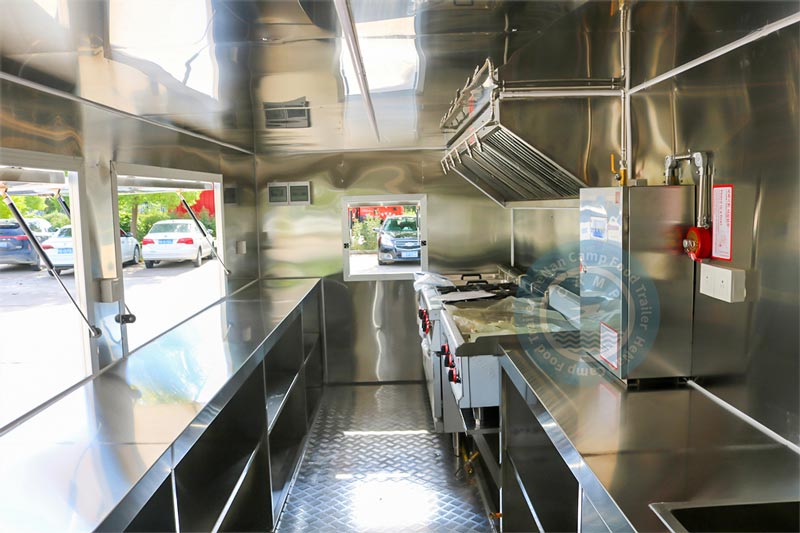 High Performance
Moreover, the food trailer with grill comes with a high-performance gas fryer. The stainless steel component is designed to withstand rugged usage and offers quick and consistent heating performance. in addition, the digital temperature control ensures excellent cooking results. The fryer also features a heavy-duty steel filter, which helps decrease unwanted grease residue and makes cleanup an easy task.
In addition, the food trailer provides premium grade equipment such as a stainless steel countertop, hot water sink, and hand-washing sink, along with countertop space. This provides the perfect working area for a variety of tasks, from prepping to serving your delicious culinary creations. Further, the interior also features overhead cabinets for storage, along with locks for security. Moreover, the built-in water tank allows for the setup of fresh or saltwater systems when full-service operations are required.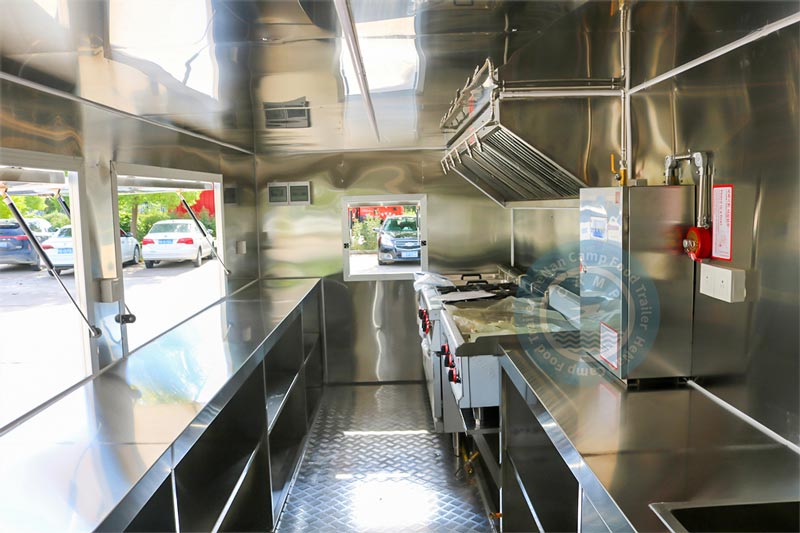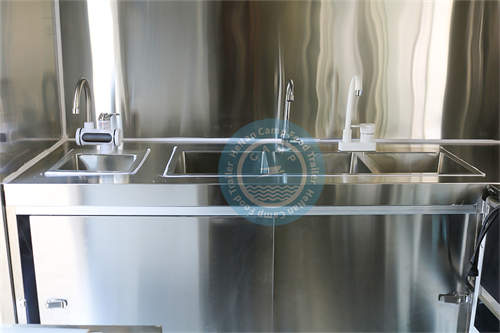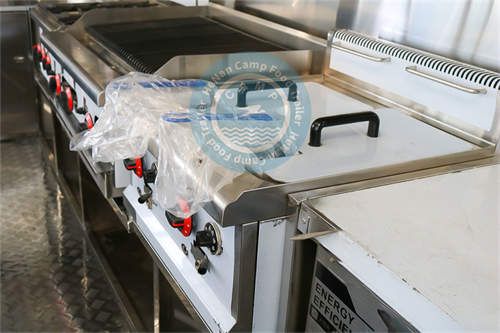 Furthermore, the food trailer with grill has bright LED lighting, ensuring adequate night visibility while attracting potential customers. It also features side vents for improved ventilation. What's more, the robust steel frame design provides the level of durability and stability for any outdoor setup.
Easy To Operate
Finally, the food trailer is designed to meet all your needs while being easy to operate. With its high-quality, sturdy, and reliable components, it is the ideal mobile kitchen solution for a variety of applications. Whether you are catering for a food festival, a roadside stand, or any other outdoor activity, this trailer has everything you need to get started. You can see the video of this food trailer with grill here: https://youtu.be/jF6O1vBHUZY.
For convenience, users can tow the food trailer with grill quickly and easily via a hitch, and is available in various sizes to suit every business. So, why wait? Get the food trailer with grill and start enjoying convenient, delicious food on the move today!
How About Invest In A Food Trailer With Grill
For entrepreneurs looking to start a mobile food business, a food trailer with grill for sale is an excellent option. Not only is it cost-effective, but it also provides the foothold needed to get a business off the ground. A food trailer with grill for sale is cost-friendly and includes all the necessary amenities and equipment for cooking and serving delicious food on the go.
Easy To Customize
Moreover, it offers plenty of opportunities for personalization and customization, making it easy to stand out in a crowded market. From incorporating unique branding elements to choosing functional lighting and roof options, food trailer enthusiasts have an array of options to make their trailer one-of-a-kind. Additionally, the ample space and versatility makes it easy to serve up a variety of cuisine, enabling entrepreneurs to pivot and take on new trends to keep sales rolling.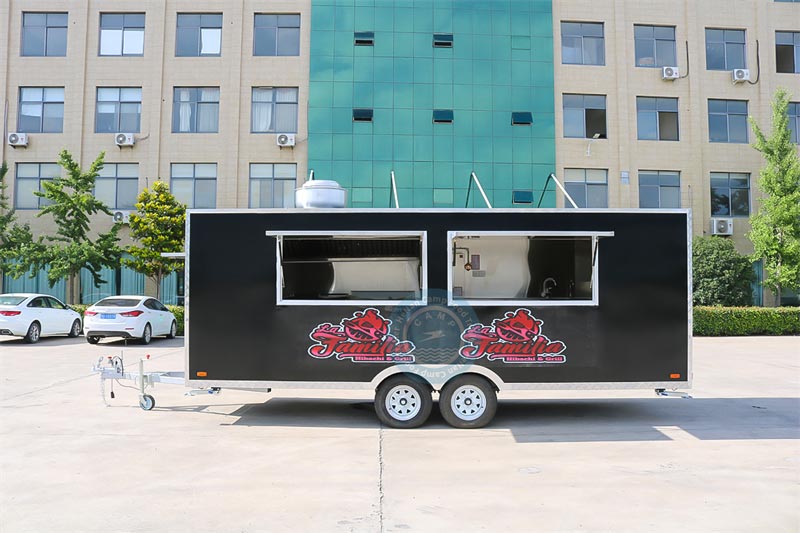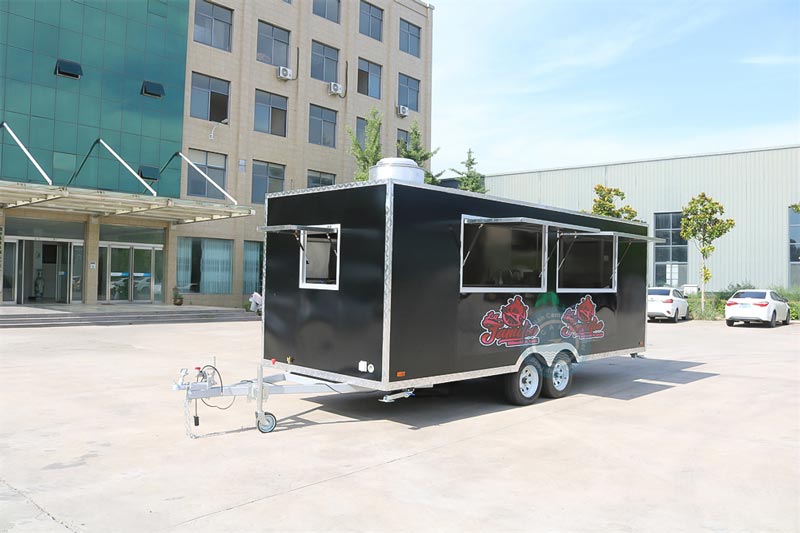 Allow For A Wide Range Of Food Options
Grills are a necessary addition to any food trailer, as they allow for cooking or serving a wide range of food options. From burgers, hotdogs, and tacos to sandwiches, kabobs, and steaks, grills provide the power to cook up a storm. Plus, people can easily remove and install them in order to customize the food trailer's interior space and work around its needs.
What To Consider When Buying A Food Trailer With Grill For Sale
Nevertheless, it's important for buyers to exercise caution when making their purchases. For starters, consider the fuel source. Natural gas, propane, and electric models are available, with each possessing its own unique benefits. Additionally, look for trailers with well-crafted hoods, fire suppression systems, and other safety features to protect cooks from heat, flames, and smoke. Lastly, make sure to inspect the condition of the trailer. Once this is done, only then can buyers make an informed decision.
Overall, purchasing a food trailer with grill for sale is a great way to kickstart the mobile food trailer business. From customizing the trailer's design to making sure it has the requisite safety and fire prevention features, buyers must take their time and make sure they purchase the right trailer for their needs. With that, they can rest assured they have the perfect tool to launch a successful business.
Camp Helps To Customize Your Food Trailer with Grill
If you are searching for a food trailer with grill for sale, Camp is your ideal choice! We are highly experienced in the production and export of such trailers. Our production staff and sales team have tremendous expertise. We offer a selection of trailers that come with or without kitchen equipment, in addition to customized options of varying sizes, colors, and models. Moreover, Camp abides by the regulations of nations across the world. We sell our trailers straight from the factory, keeping the prices highly competitive. Just leave a message in the form below, we will reply in 24 hours!