Are you in the market for a sea food trailer for sale? Look no further! We are thrilled to present to you a fantastic seafood trailer for sale that is sure to make waves in the culinary scene. With the increasing popularity of seafood in the culinary world, a seafood trailer can be a lucrative venture that allows you to bring delicious, fresh seafood dishes to your community.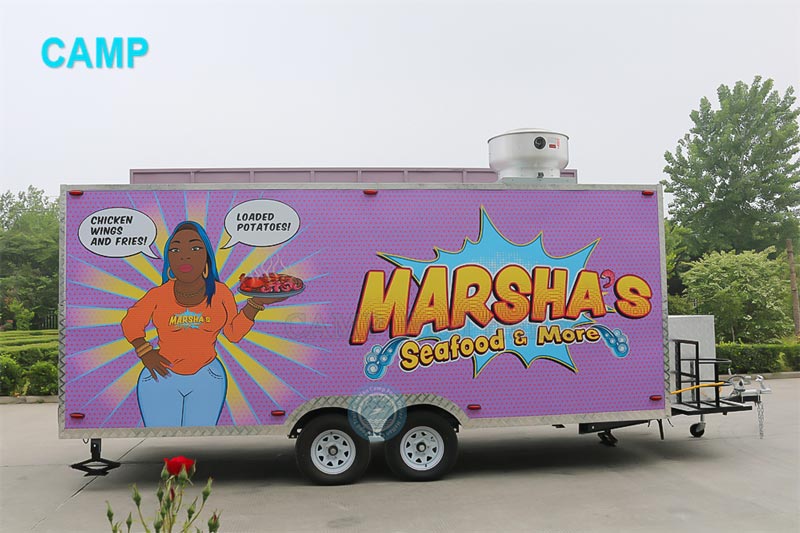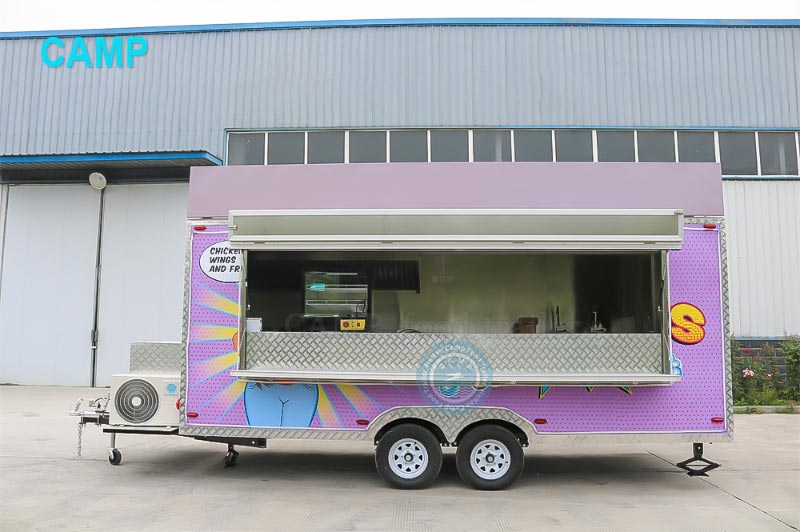 This meticulously designed 16ft seafood boiling trailer is equipped with state-of-the-art facilities, providing you with a fully functional and efficient workspace to serve up delectable seafood delights. From succulent lobster rolls to crispy fish tacos, you'll have the freedom to create a mouthwatering menu that will have customers coming back for more.
Not only does this trailer boast functionality, but it also exudes charm and visual appeal. With its eye-catching exterior and vibrant branding, it will effortlessly attract attention and draw in crowds. The enticing aroma of freshly grilled seafood will waft through the air, enticing passersby and making your trailer a must-visit destination.
Inner Overview of This 16ft Seafood Trailer For Sale
Are you looking for an excellent seafood concession trailer to start your own business? Look no further! This 16ft seafood concession trailer is the perfect opportunity for aspiring entrepreneurs in the food industry. With its spacious design and versatile features, this trailer offers endless possibilities for serving up delicious seafood dishes.
The 16ft seafood concession trailer is expertly crafted with top-quality materials, ensuring durability and longevity. Its sleek and modern exterior design is not only eye-catching but also designed to attract customers. The trailer's interior is thoughtfully designed, providing ample space for all your kitchen equipment, storage, and prep areas. You can see overview videos of our food trailers from our Youtube channel here: https://www.youtube.com/@CampFoodTrailer.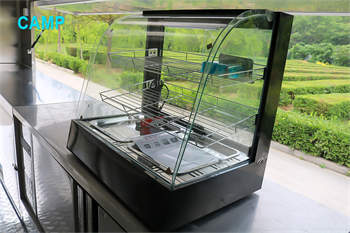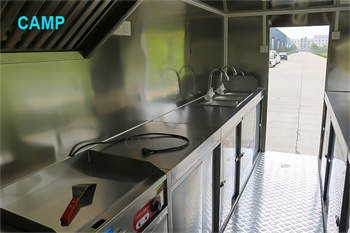 What Sets This Seafood Food Trailer Apart
Equipped with state-of-the-art appliances and cooking equipment, this seafood trailer has everything you need to prepare and serve your delectable seafood creations. From a commercial-grade stove and oven to a large refrigeration unit and plenty of counter space, this trailer has all the necessary tools for a successful seafood business.
Flexibility
What sets this seafood food trailer apart is its flexibility. Whether you want to offer a variety of seafood dishes or specialize in a particular cuisine, this trailer's layout allows for easy customization. You can create a comfortable dining area for customers to enjoy their meals or focus on take-out and delivery services. The options are endless!
Safety And Efficiency
In addition to its functionality, this seafood food trailer is also designed with safety and efficiency in mind. It is equipped with proper ventilation systems to ensure a comfortable cooking environment, and its electrical and plumbing systems are installed to meet industry standards.
Don't miss out on this incredible opportunity to start your own seafood business with this 16ft trailer. Take the leap and embark on a culinary adventure that will delight seafood lovers and bring success to your entrepreneurial journey. Contact us today to learn more about this fantastic seafood trailer for sale!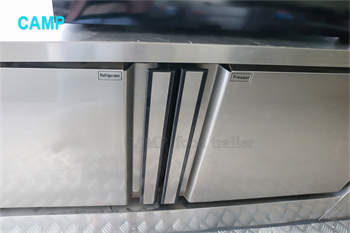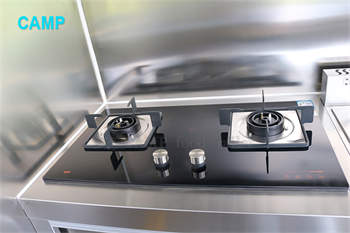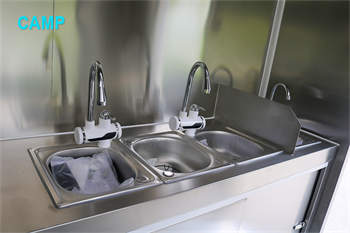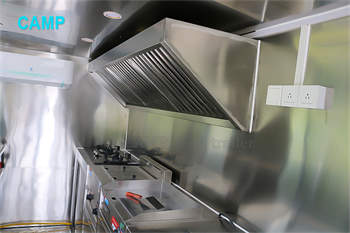 Advantages of Operating A Seafood Trailer
Operating a seafood trailer offers several advantages. First and foremost, it provides the flexibility to set your own schedule and work at your own pace. You can choose when and where to set up your trailer, whether it be at local festivals, farmers markets, or even private events. This allows you to reach a wider audience and maximize your potential earnings. In addition, since they're portable, the trailers can be easily moved from one place to another. What's more, with a trailer, you'll have ample space to store your seafood and keep your business organized. Furthermore, these trailers tend to be more economical than a permanent location.
Additionally, a seafood boil trailer allows you to showcase your creativity and culinary skills. You can offer a diverse menu featuring a variety of seafood options, such as grilled shrimp skewers, fish tacos, lobster rolls, or even a seafood boil. You have the freedom to experiment with different flavors and ingredients, ensuring that every dish you serve is unique and flavorful.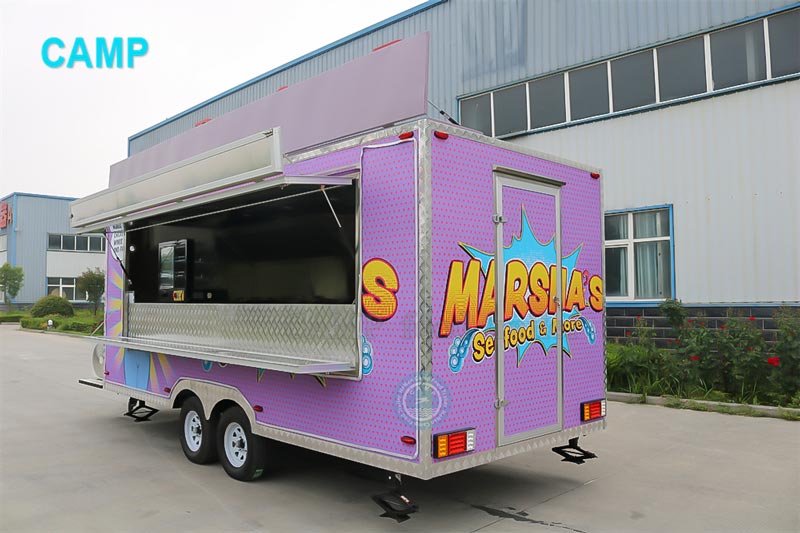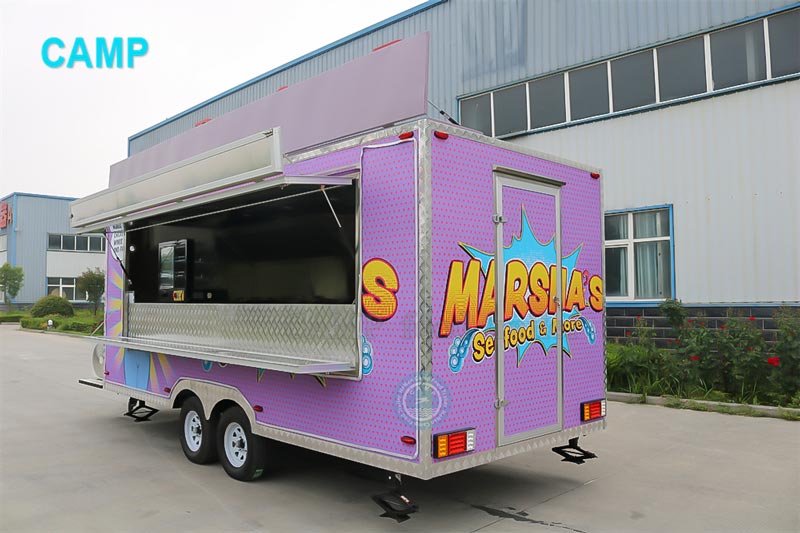 Running a seafood trailer also provides the opportunity to connect with your customers on a personal level. Building relationships with your patrons can lead to repeat business and word-of-mouth recommendations. When people see your passion for serving high-quality, fresh seafood, they will be more inclined to return and bring their friends along.
How To Buy The Best Seafood Trailers For Sale For Your Needs
Let's talk about how to buy the best seafood catering trailers for your needs. Firstly, you should consider the size of the trailer as this will determine how large of a capacity your trailer has. Moreover, you'll need to decide on the type of drivetrain you want, as this will affect your customizing options and fuel efficiency. Additionally, you should consider the trailer's construction and insulation, to ensure that you can store the seafood properly.
Moreover, you should consider what type of equipment and appliances you will need for your trailer. This will depend on what kind of seafood you're selling. For example, you'll need to purchase the necessary appliances such as a commercial oven or stove. Additionally, you should consider purchasing a generator for your trailer, as this will be essential in keeping it running during long trips.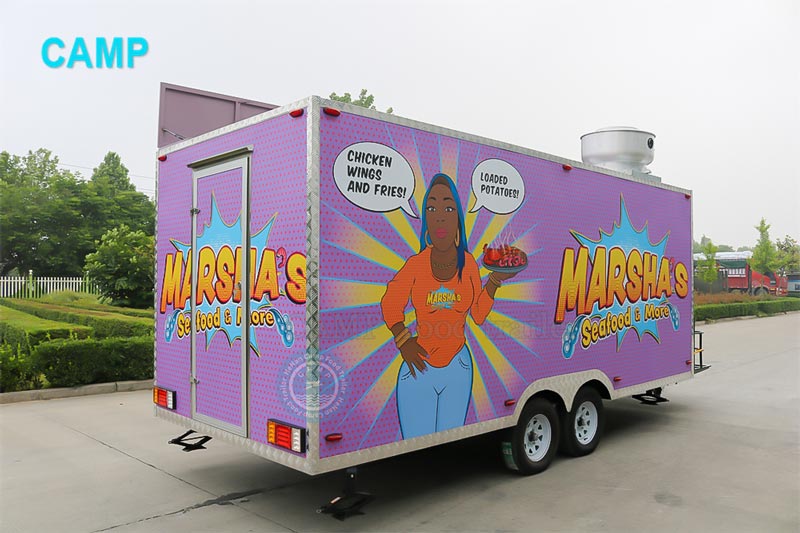 Finally, once you've chosen the right trailer for your needs, you need to find the best deal. It's important to shop around and compare prices from different dealers. Moreover, you should consider purchasing an extended warranty in case of any unforeseen damages. Furthermore, you can look into financing options to help with the purchase.
Overall, finding the perfect trailer for your seafood business can be a daunting task. However, with the right amount of research and preparation, you can find the perfect trailer to fit your needs. With the right trailer, you'll be sure to have no problem running a successful seafood business.
How To Run A Success Seafood Catering Trailer
To ensure success with your seafood catering trailer, it's important to prioritize food safety and quality. By sourcing the freshest ingredients and following proper food handling procedures, you can provide your customers with a safe and enjoyable dining experience. Investing in high-quality equipment and maintaining cleanliness will also contribute to the overall success of your venture.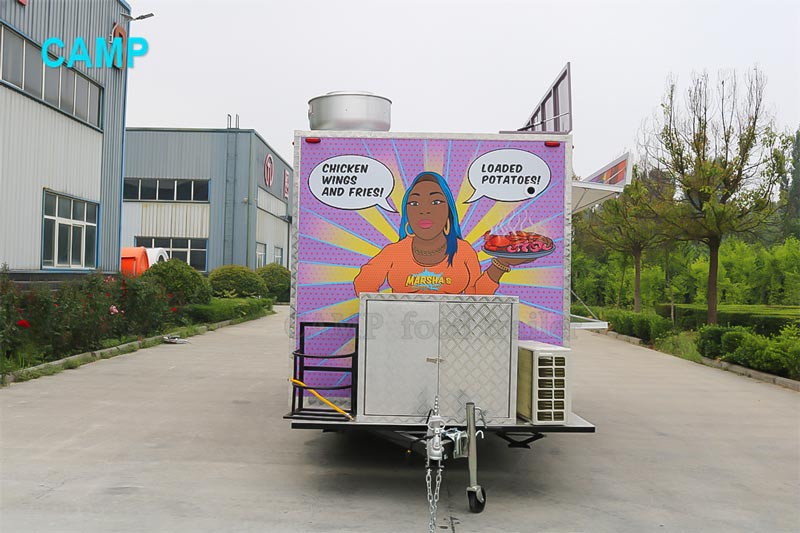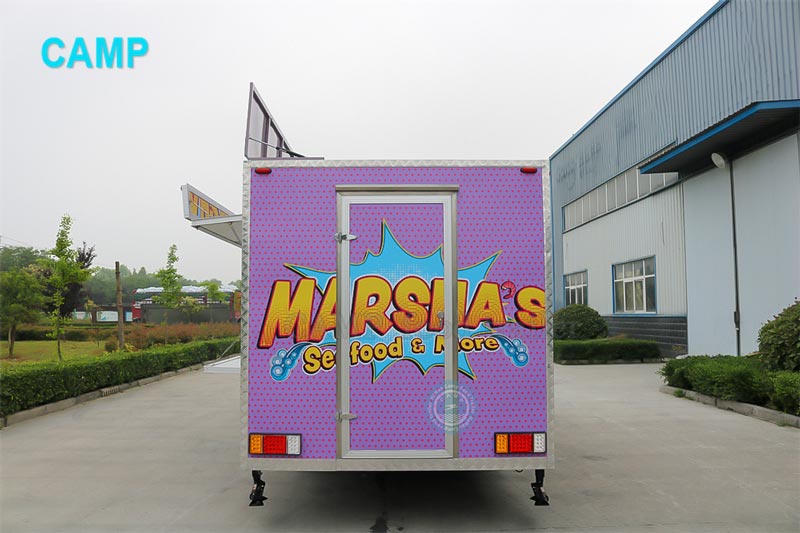 In conclusion, seafood catering trailers for sale present an exciting opportunity to enter the food industry. With the potential for flexibility, creativity, and personal connections, running a seafood trailer can be a fulfilling and profitable business venture. So, dive into the world of seafood and start your journey today!
Get Seafood Trailers For Sale From Camp
In addition to the food trailer itself, we are also including all the necessary equipment and supplies to ensure a smooth transition. From cooking utensils and refrigeration units to the air conditioner, everything you need to create culinary magic is at your fingertips. With this fantastic seafood boiling trailer for sale, you can turn your passion for food into a successful venture. As a professional seafood trailer manufacturer,  Camp has exported thousands of trailers to oversea countries. No matter you are searching for a seafood trailer for sale qld or seafood trailers for sale UK, we can meet your demand.  Contact us today to learn more and to embark on an unforgettable culinary journey.