Good news comes from our factory! One set 18ft red food trailer with awning we have customized for an American Customer Is Ready. In the coming weeks, we will arrange the shipping of this food trailer. The following are some pictures and video of this trailer.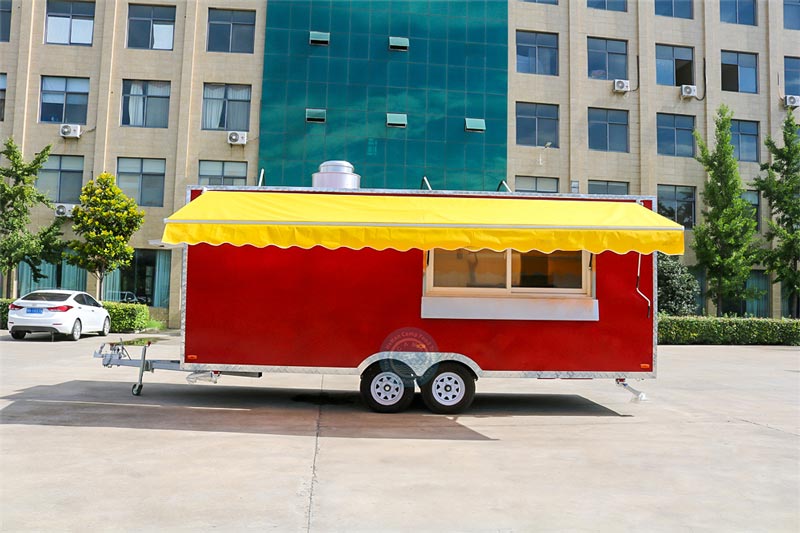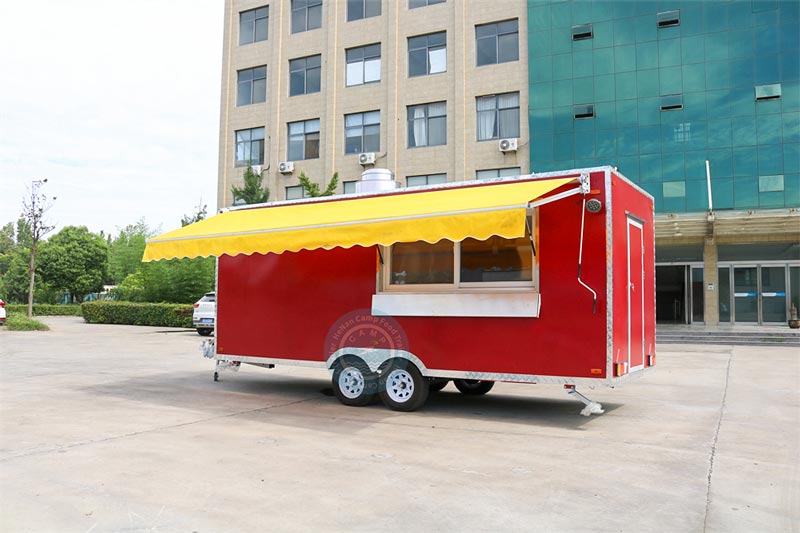 Detailed Information Of This 18ft Food Trailer With Awning
From the pictures above, we can see that this versatile trailer features an extended awning to provide additional serving space. Additionally, the awning is made with waterproof and UV-resistant fabric for longevity and protection from the elements. In a word, this 18ft food trailer with awning can serve customers better. Here is the overview video of this trailer: https://youtu.be/CoJCY674lnQ
This 18ft food trailer is a fully equipped food trailer. Therefore, it is perfect for many outdoor occasions. It comes complete with a spacious interior, top of the line appliances, and a conveniently-sized awning. However, the best feature of this trailer is its mobility. It can be taken anywhere you wish to serve up gourmet meals to your guests. Also, it's fully customizable with add-ons like side bars and additional kitchen equipment. Hence, this 18ft food trailer with awning is an ideal choice for outdoor caterer!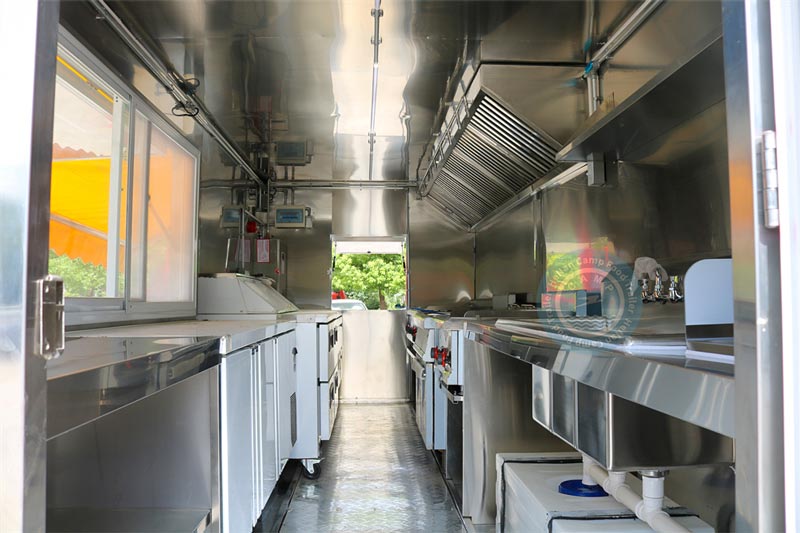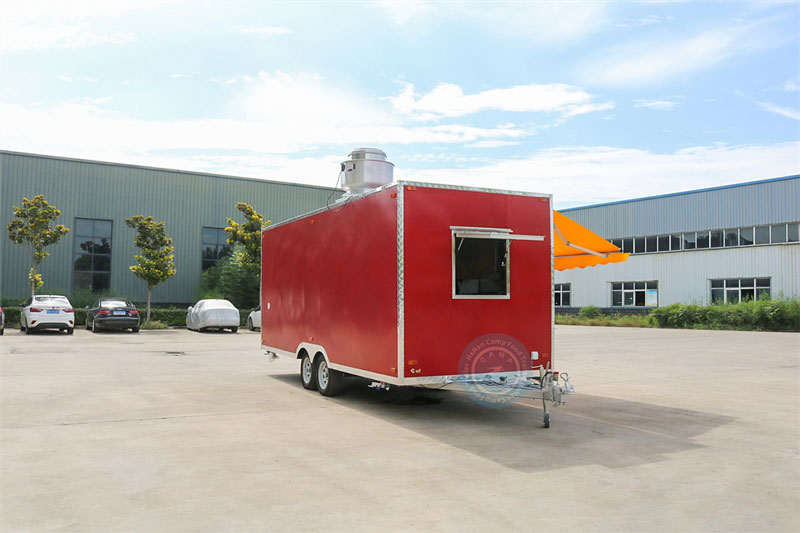 How About Investing In A 18ft Food Trailer With Awning
An 18ft food trailer with awning is a good choice for many customers. First, its size ensures plenty of space to work, store and serve food. Moreover, the awning provides protection from the elements and privacy for diners. Besides, having such a large trailer enables events, festivals, and markets, opening up opportunities to make more money. In addition, it offers good value for money, as it can easily be towed and set up at different locations. Finally, it is an eye-catching trailer that can be used to advertise a food business. Consequently, an 18ft food trailer with awning is an ideal investment for any aspiring business.
If you are interested in a food trailer with awning, or any other types of our food trailers for sale, welcome to contact us now! Just leave a message in the form below, our sales will reply in 24 hours!