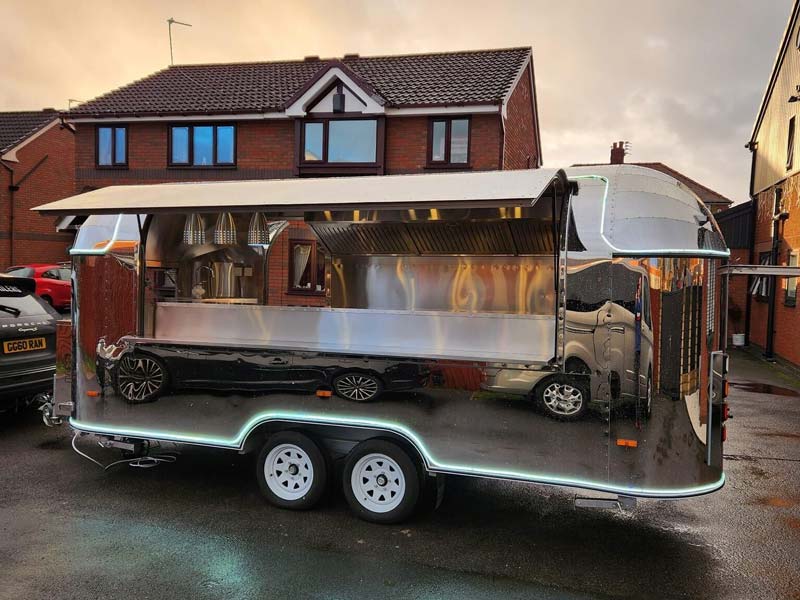 Tips: We can manufacture a similar stainless steel coffee trailer like the above, or customize one according to your specific requirements. Therefore, just conatct us to tell us about your ideas!
Stainless Steel Coffee Trailer
This is a customized 16ft stainless steel coffee trailer we have manufactured for one of our customers in Canada.  As a factory integrating production and design, Henan Camp Industrial Co., Ltd. provides custom-made stainless steel coffee trailers for sale at factory prices. Please feel free to contact us.
Model: FS500
Body size: 5000*2000*2000mm,
Usage: coffee trailer or any other kind of food trailer you like. In a word, we can help you customize the kitchen equipment inside the trailer.
| | | |
| --- | --- | --- |
| Quantity(Units) | 1 | >1 |
| Est. Time(Days) | 30 | To be negotiated |
Stainless Steel Coffee Trailer Detailed Parameters:
Standard Configuration
Item
Description
Dimension
250/300/400/500/600/800*200*210cm [Customizable]
Axle
1/2/3 axles
Tyre
4/6 pcs,vacuum tires
Chassis
Integral steel, Suspension treated, Anti-rust coating
Bodywork
Galvanized steel, Heat preservation cotton, Aluminum Composite Panels
Drawing bar
1 set
Jacks
4 pcs
Color
Optional
Lights
6 LED tubes
Flooring
Non-sliping aluminum floor with drain
Workbench
201/304 Stainless steel, with shelves and extending table
Water system
Water sinks*2 ,Water buckets*2, Hot and cold water taps,12v mini water pump
Electricity
Muti-functional sockets, Electric box and cables, External power supply connection
Benefits Of Investing In A Stainless Steel Coffee Trailer
Durability: Stainless steel is known for its strength and resistance to corrosion, making it a durable material for a coffee trailer. In other words, it means that your investment will last for a long time and withstand the wear and tear of daily operations.
Hygiene: Stainless steel is easy to clean and maintain, making it a hygienic choice for a coffee trailer. Especially, that is important in a food and beverage business where cleanliness is crucial for health and safety standards.
Professional appearance: A stainless steel coffee trailer gives off a sleek and professional look, which can attract more customers and create a positive brand image. We can say that it gives the impression of quality and cleanliness.
Customization options: Stainless steel trailers can be easily customized to fit your specific needs and preferences. Whether you want to add additional equipment, change the layout, or personalize the design, stainless steel allows for flexibility in customization.
Resale value: Stainless steel coffee trailers tend to retain their value well over time. If you decide to sell your trailer in the future, you can expect a good resale value due to its durability and desirability in the market.
Ease of maintenance: Stainless steel is relatively low maintenance compared to other materials. Generally speaking, it is easy to clean, repair, and replace.
Stainless Steel Coffee Shop For Sale Overview Video
This video offers an overview of a 16ft stainless steel coffee shop we have manufactured for one of our Canada customers. To point out, this video was taken before we do the exterior decoration of the stainless steel coffee shop. The stainless steel coffee shop for sale is built with updated features and technology to make food service easier. With this trailer, you can provide customers with excellent donuts, barbecue, smoked, or fried food etc.
The video overview showcases the capabilities of the trailer including its high-capacity fryer, flat-top griddle, stove, sinks and range hood. Additionally, the trailer showcases other amenities that will help you meet the needs of customers in any location. To see more videos of Camp food trailers, you can visit our youtube channel here: https://www.youtube.com/@CampFoodTrailer.
Cost Of Small Stainless Steel Trailer
The cost of a small stainless steel trailer can vary depending on the model, design, and any additional features or customizations. On average, you can get a small stainless steel trailer from our company with the price starting from $80,00. We can provide stainless steel trailers with the size range from 4m to 11m. If you are interested in any type of our food trailers, welcome to contact us to customize it!
Application Of Stainless Steel Coffee Trailer
Besides serving coffee, our stainless steel trailer coffee shop can also be used in selling Cupcake, Salad, Sandwich, Waffle, Hot dog, Burger, Bread, Pasta, Pizza, Crepe, Potato chip, Roasted sweet potato, Rried chicken, Bento, Sushi, Ice cream, Ice cream roll, Cold drinks, Juice, Coffee, Kebab, Barbecue etc. Just like the cases above, one of our Canadian customer mainly use it to sell corn dogs, fried chicken and donuts.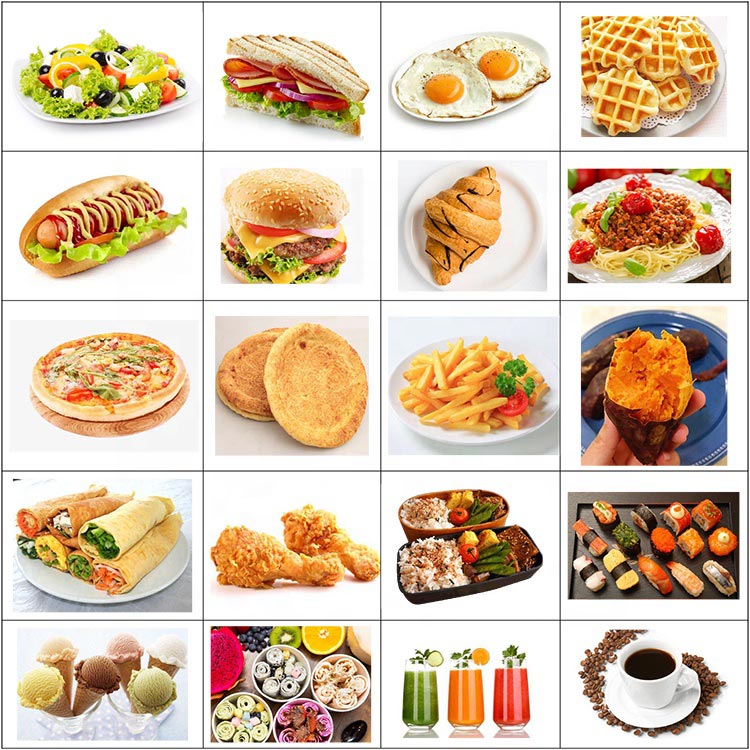 Packing and Delivery Service
Before shipping, we do many tests on the stainless steel coffee trailer. In terms of packaging, we will carefully check and securely package the food trailers. The following are some steps of our packing and delivery.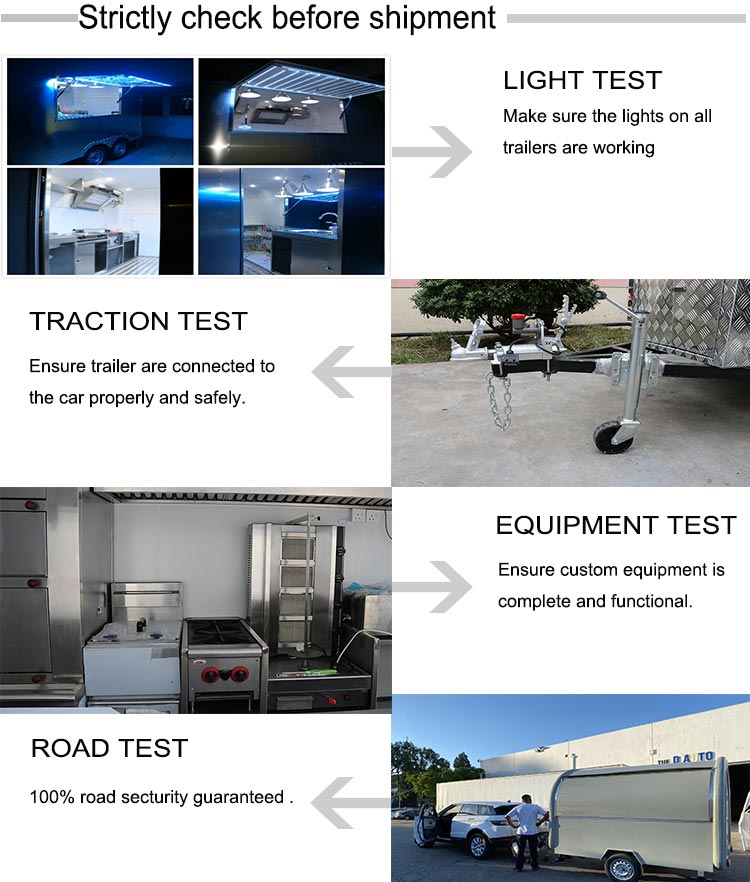 Henan Camp Industrial Co., Ltd. is a professional food trailer equipment manufacturer and exporter. We specialized in the manufacture and export of food trailers, food trucks, and food carts. Our company has professional engineers, skilled workers, and professional sales. With the continuous effort of our staff, we will keep on providing customers quality food trailers at factory prices.
Our Certificate Qualification
Our stainless steel coffee trailer for sale have various types of certificates, such as CE certificate, ISO9001 certificate, and vehicle identification code. Our food trailers are DOT and COC approved. In some areas where there are requirements for chassis and accessories, we will also provide corresponding certificates to ensure that customers can use our products without worries.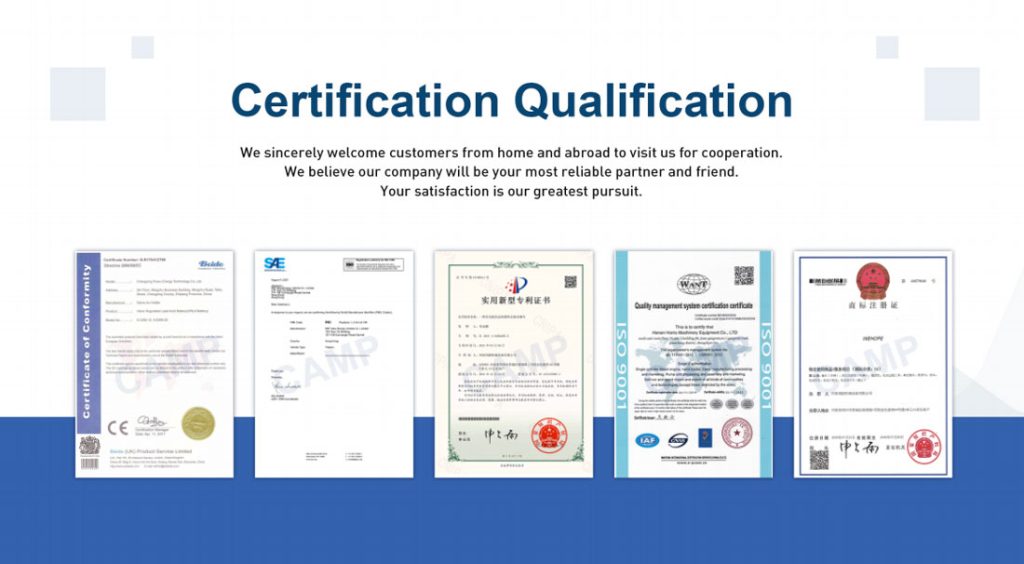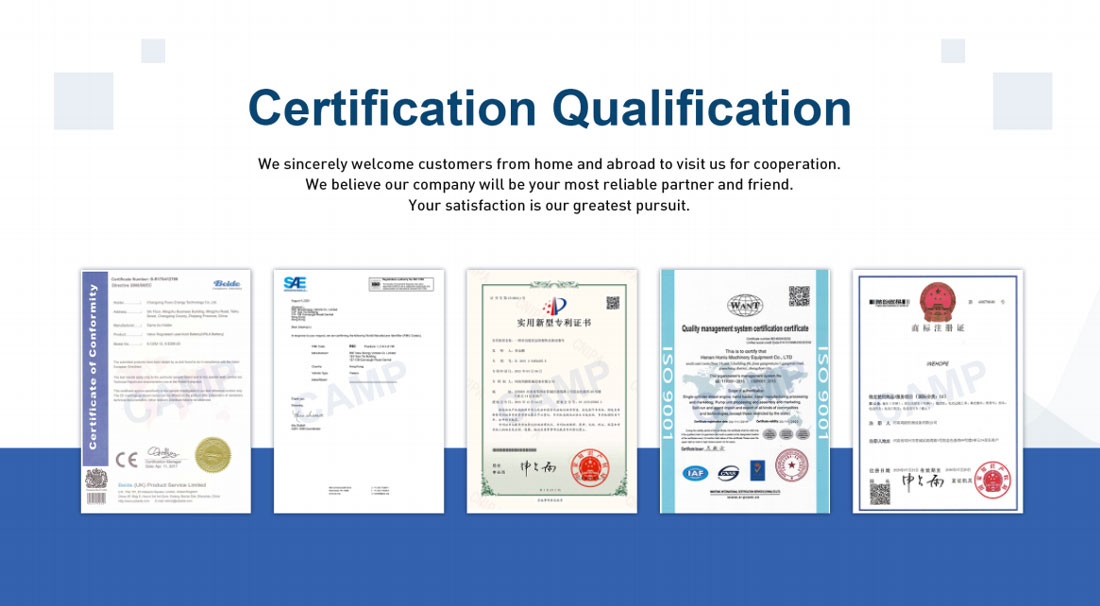 a. "Honest and trustworthy" is our service motto.
b. We have established good cooperation with domestic and foreign customers.
c. We have a wider range, good quality and reasonable price for you.
If you are interested in any type of our food trailers, welcome to contact us now! just leave a message in the form below, we will reply as soon as possible!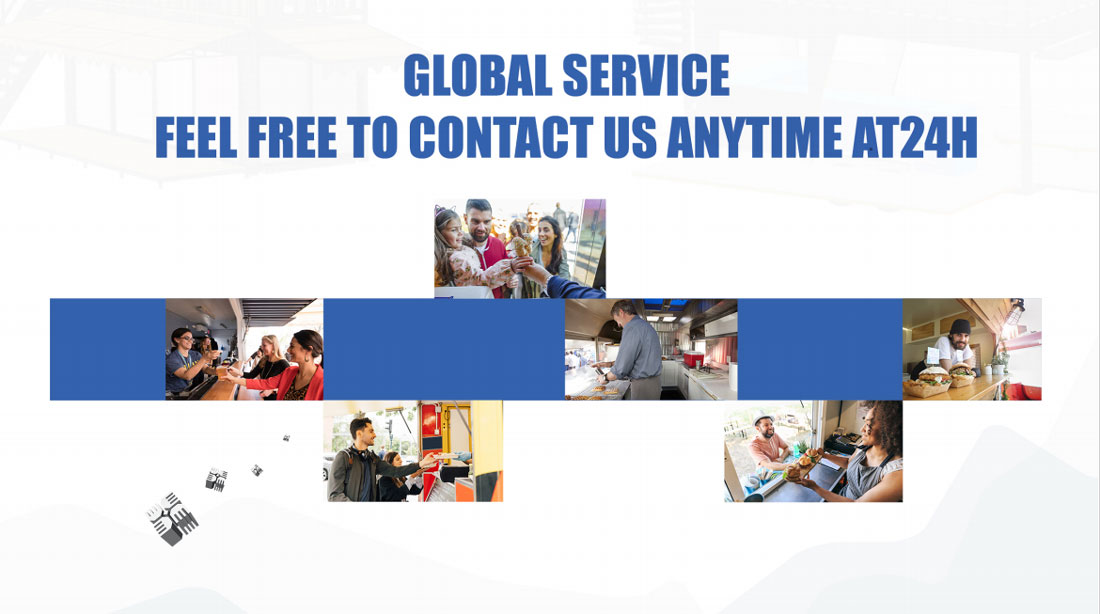 Please Leave A Message In The Form Below