Mexican Food Trailers For Sale
Mexican food trailers, also known as Mexican food trucks or taco trailers, are mobile catering units that sell various Mexican cuisine dishes. These trailers are equipped with a kitchen, cooking equipment, and serving counters to prepare and serve Mexican food to customers. They are typically found at outdoor events, festivals, street corners, or designated food truck parks.
Mexican food trailers offer a wide range of traditional Mexican dishes such as tacos, burritos, quesadillas, nachos, enchiladas, tamales, and more. These trailers have become increasingly popular in recent years, allowing many entrepreneurs to enter the food industry with their own mobile Mexican food businesses.
If you've been dreaming of owning your own food trailer and serving up delicious Mexican cuisine, you've come to the right place. At Henan Camp, we offer a variety of Mexican food trailers for sale to suit your needs and budget. That means, there are many types for your selection, read ahead and find the right type for your project!
Types Of Mexican Food Trailers At Henan Camp
We mainly provide 10ft to 36ft Mexican food trailers for customers to choose from. In addition, we provide customers Mexican food trailers made of stainless steel or galvanized sheet. Also, we allow customers to choose the shape of the trailer, such as square shape or round shape. Most importantly, we provide customized food trailers. We allow customers to choose the size, color, stickers, signage, and kitchen equipment of the trailer. In the following, you will see some Mexican food trailers we have customized for our customers.
Some Of Our Work
Below, you can see some of Mexican food trailers we have manufactured for some of our customers in the United states.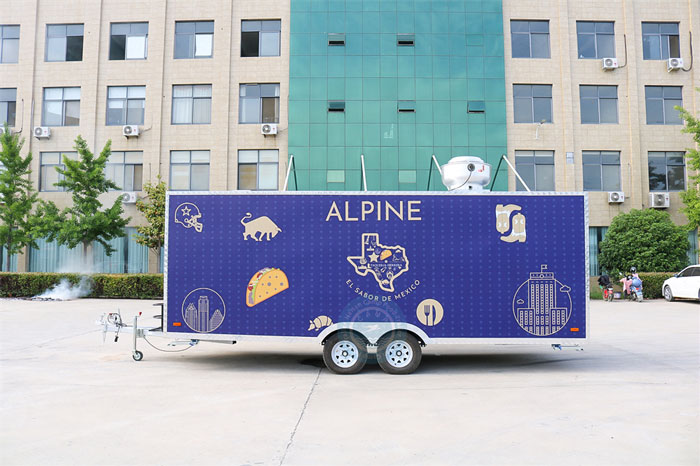 Tips: We can manufacture a similar trailer like the above, or customize one according to your specific requirements. For example, you can choose the size, body color, shape, graphics and kitchen equipment, etc. Just leave a message to tell us about your ideas!
This is a customized 18ft Mexican food trailer for sale we have manufactured for one of our American customers.  As a professional food trailer manufacturer and exporter, Henan Camp Industrial Co., Ltd. provides custom-made food trailers for sale at factory prices. Please feel free to contact us.
Model: FS550
Body size: 5500*2000*2000mm
Usage:  Mexican food trailer or other food trailer, whatever your like.
| | | |
| --- | --- | --- |
| Quantity(Units) | 1 | >1 |
| Est. Time(Days) | 30 | To be negotiated |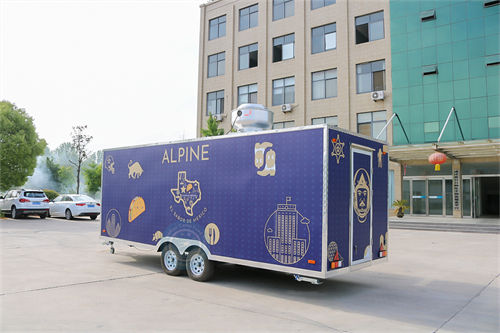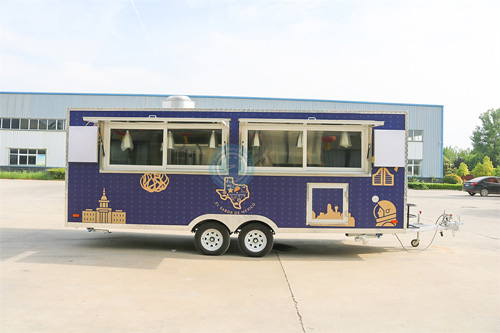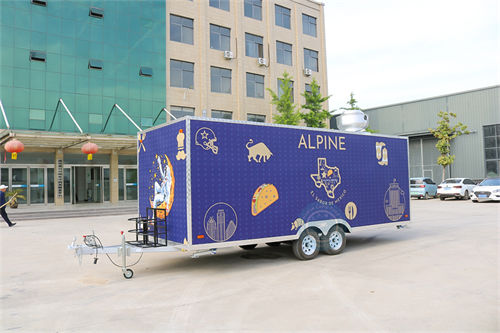 Why People Start A Mexican Food Trailer Business
You many wondering why so many people are running Mexican food trailers. The following are some possible reasons. Read on and you will have a deeper understanding of this.
Popularity of Mexican Food
Authentic Mexican Food is known for its vibrant flavors, fresh ingredients, and rich cultural heritage. From street tacos and burritos to tamales and quesadillas, these dishes have captured the hearts and taste buds of people all over the world. And what better way to experience the authentic taste of Mexico than through a food trailer that brings the flavors directly to you?
Flexibility of A Mexican Food Trailer
With a Mexican food trailer, you have the freedom to choose your own location and schedule. Whether you prefer to set up at a busy street corner, at a local event, or even in a private parking lot, the choice is yours. This gives you the opportunity to reach a wider range of customers and increase your sales potential.
Lower Investment
Also, starting a Mexican food trailer business offers a lower barrier to entry compared to opening a traditional restaurant. The cost of renting or buying a physical space, along with the expenses of permits and licenses, can add up quickly. On the other hand, with a food trailer, the initial investment is significantly lower, making it a more feasible option for many aspiring entrepreneurs.
A Great Way To Test The Market
Moreover, Mexican food trailers are a great way to test the market and gauge the demand for your food. You can experiment with different locations and menu items to see what works best for your business. This allows you to make informed decisions and potentially expand into a brick-and-mortar restaurant in the future if you wish.
In a word, because of the popularity of the Mexican food, the flexibility of a Mexican food trailer, the lower investment and the possibility of testing the market, many people choose to run a Mexican food trailer. If you are searching for Mexican food trailers for sale near me, you have come to the right place. Just read ahead and learn more about our Mexican food trailers for sale.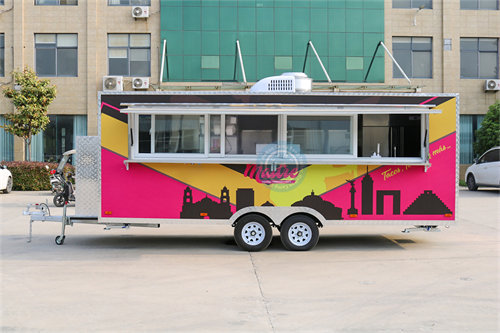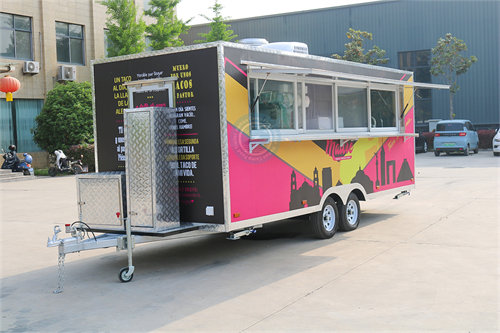 About Mexican Food Trailers from Henan Camp
Built With Quality Materials
Our Mexican food trailers are built with quality materials. And we can equip the trailer with the necessary equipment to help you cook up a storm. From grills and fryers to refrigerators and microwaves, we design each trailer to provide a seamless cooking experience. Here, we have a wide
list of kitchen equipment
for your selection. Just click to see them if you are interested. Plus, our trailers are designed to be mobile, allowing you to take your business wherever your hungry customers may be.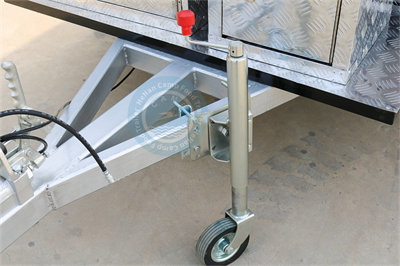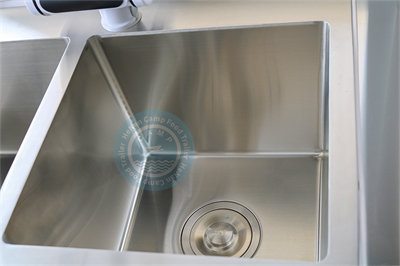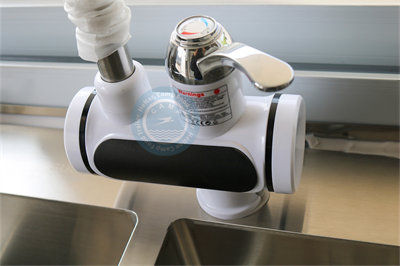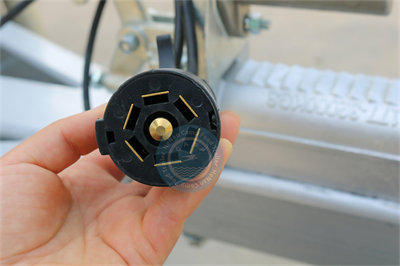 Customized To Fit Your Unique Vision
In addition, our Mexican food trailers can be customized to fit your unique vision and brand. We understand that every business is different, and we believe that your food trailer should reflect that. Not only our team of experienced designers and builders will work with you to create a trailer that meets your functional needs but also represents your brand identity. From the exterior design to the layout and equipment inside, we will ensure that your trailer is as unique as your business. Also, as you can see in the following, except for kitchen equipment, we can customize your food trailers with a foot pedal, an awning, a porch etc. Just tell us your specific demands, and we will provide you with the one you dream of.
Competitive Price
Finally, our Mexican food trailers for sale have competitive price. Since Henan Camp is an experienced food trailer manufacturer, we can provide you food trailers direct from factory. That means, you can get our Mexican food trailers at competitive factory price. Especially for friends in oversea countries such as the united states, UK, Canada, New Zealand, Australia etc, our food trailer prices is very competitive.
Mexican Food Trailers Display Video
Welcome to see our Mexican food trailers for sale display! In this video, I am taking you on a tour of a highly anticipated 5m, 5.5m, 5.7m Mexican food trailers display. This impressive display showcases the vibrant colors and delicious flavors of traditional Mexican cuisine. From savory tacos to mouthwatering quesadillas and refreshing margaritas, these food trailers have it all. Join me as we explore the interior and exterior of these mobile eatery, and get a closer look at the cooking equipment and design details that make them stand out. Prepare to be amazed by the creativity and innovation of these Mexican food trailers for sale. To see more videos of our food trailers, you can visit and follow our Youtbe channel:
https://www.youtube.com/@CampFoodTrailer
.
Advantages of Mexican Food Trailers from Henan Camp
Our trailers have COC, DOT and CE certificates, and we provide VIN numbers, which can help customers get licensed and be legal on the street.
All the internal equipment of the trailer have certificates to help customers pass the inspection of the health department.
Our chassis uses professional chassis and has dedicated after-sales locations in Europe.
The interior is all made of 304 stainless steel, which is anti-corrosion and anti-rust, and the service life can reach more than 30 years.
Our Certificate Qualification
Our food trailers have various types of certificates, such as CE certificate, ISO9001 certificate, COC, DOT, vehicle identification code. Also, in some areas where there are requirements for chassis and accessories, we will provide corresponding certificates to ensure that customers can use our products without worries.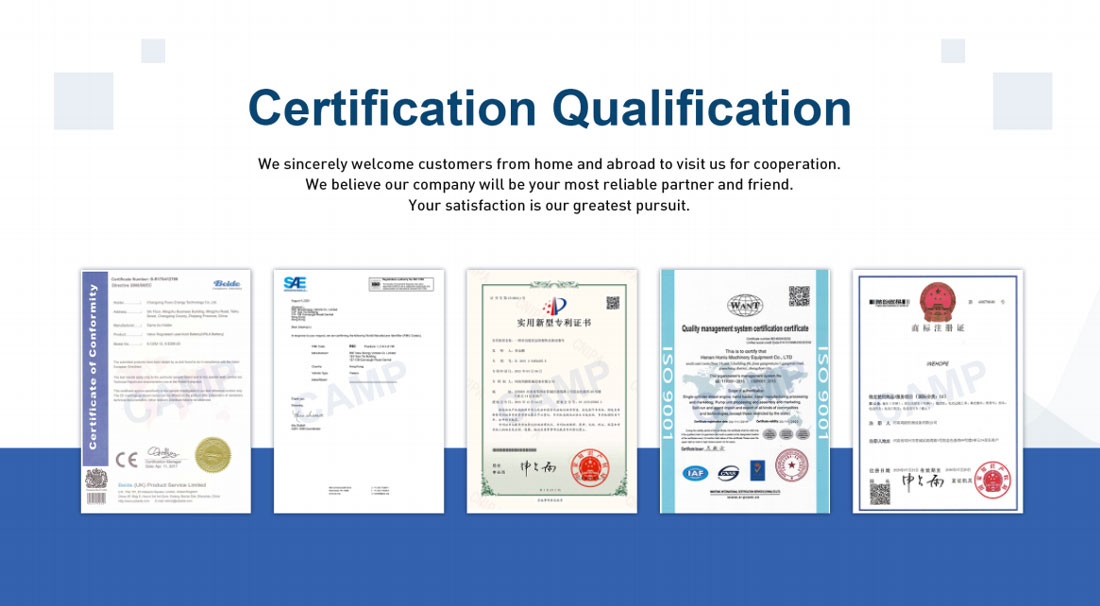 Q1. Are you manufacturer?
A1. yes, OEM,we are manufacturer with our own workshop;
Q2. What is MOQ?
A2. No matter which model 1set is our MOQ.
Q3. Do your products meet our country's standards?
A3. All our trailer will be made according to different countries standard,  including wires, taillight, outlet, sinks etc. Our trailer has British style, American style, European style, and Australian style etc. Also, the trailer will be tested on road before delivery.
Q4. Can the size, appearance and color of your food trailer be customized?
A4.Yes, all of them can be customized according to your requirements.
Q5. What kinds of kitchen equipment are available?
A5.Many kinds, such as fryers, ovens, refrigerators etc. Please contact us to get kitchen equipment.
At Henan Camp, we are dedicated to helping you make your Mexican food trailer dreams a reality. What's more, we offer professional service for you to start your business and provide ongoing support to ensure your success. With our guidance and expertise, you can turn your passion for Mexican cuisine into a profitable business venture. In the following, you can see our company profile video on Youtube. To see more of our food trailer videos, you can visit our Youtube channel: https://www.youtube.com/@CampFoodTrailer.
In conclusion, if you have a love for Mexican food and a desire to be your own boss, then a Mexican food trailer may be a good choice for you. With its flexibility, low investment, and quick return, it's no wonder that Mexican food trailers are gaining popularity in the food industry. So why wait? Take the first step towards your food trailer journey with us at Henan Camp. Contact us today to learn more about our Mexican food trailers for sale and join the thriving mobile food business revolution. Just leave a message in the form below, we will reply in 24 hours!
Please Leave A Message In The Form Below