Recently, a 16.4ft container bar trailer we have manufactured has been delivered to a customer from New York, USA. As you can see, the following are some pictures of this container trailer we have taken in the factory.
Inner Details Of This 16.4ft Container Bar Trailer
Inside this 16.4ft container trailer, there are mainly some kitchen equipment such as a cocktail station, a countertop, several sinks, etc. Also, there are some lights and an air conditioner inside the trailer. Actually, we have customized the trailer as a bar trailer according to the customer's specific requirements. Here, you can learn more about our container trailer through our Youtube video https://www.youtube.com/watch?v=ultpQfeFk3k.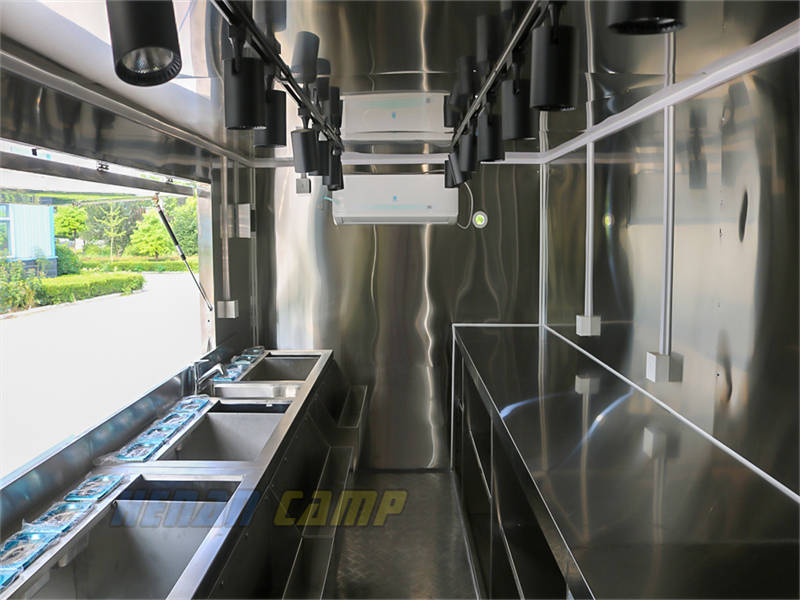 Application Of This 16.4ft Container Bar Trailer
Our customer use this trailer to operate a cocktail bar in an open-air clubhouse. It is a 16.4ft bar trailer.
Story Between The American Customer And Henan Camp
A customer from New York, USA found us through Alibaba and told us that he needed a trailer to operate a cocktail bar in an open-air clubhouse. Later, the customer decided on the style of the container and the size of 16.4 feet. Finally, the customer explained to us the details of the bar he needed, and we suggested a bar that matched the customer's needs.
After confirming the 3D drawings, the factory started the 35 working days of production. Upon receiving the trailer, the customer was very satisfied with the quality and details. Of course, this trailer has expanded our customer's business.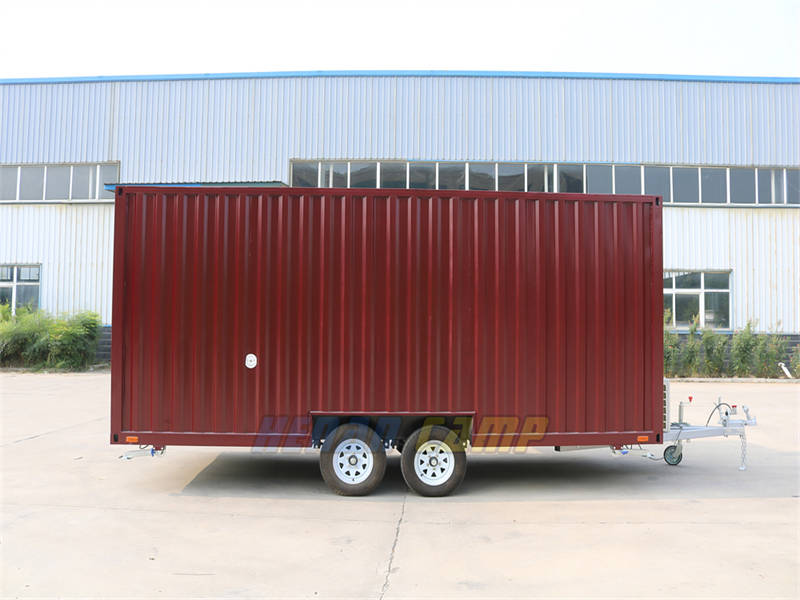 If you are interested in the mobile food trailer business and are looking for food trailer companies and dealers, Henan Camp will be a great partner that help you earn more money through this business. Don't hesitate to contact us now! Just leave a message in the form below or call us directly. Tell us what kind of food you are interested in dealing with, our professional sales will reply to you in 24 hours!